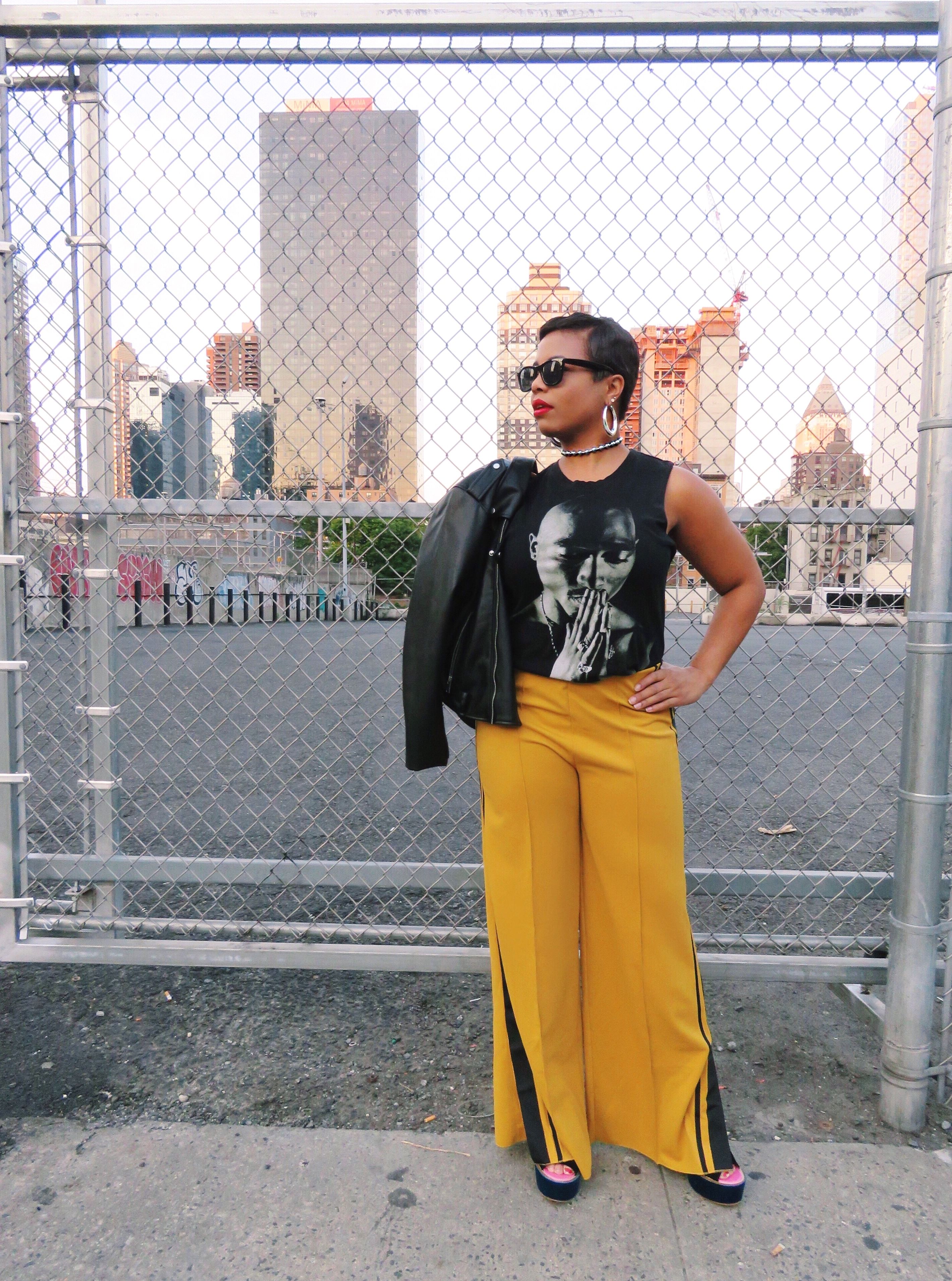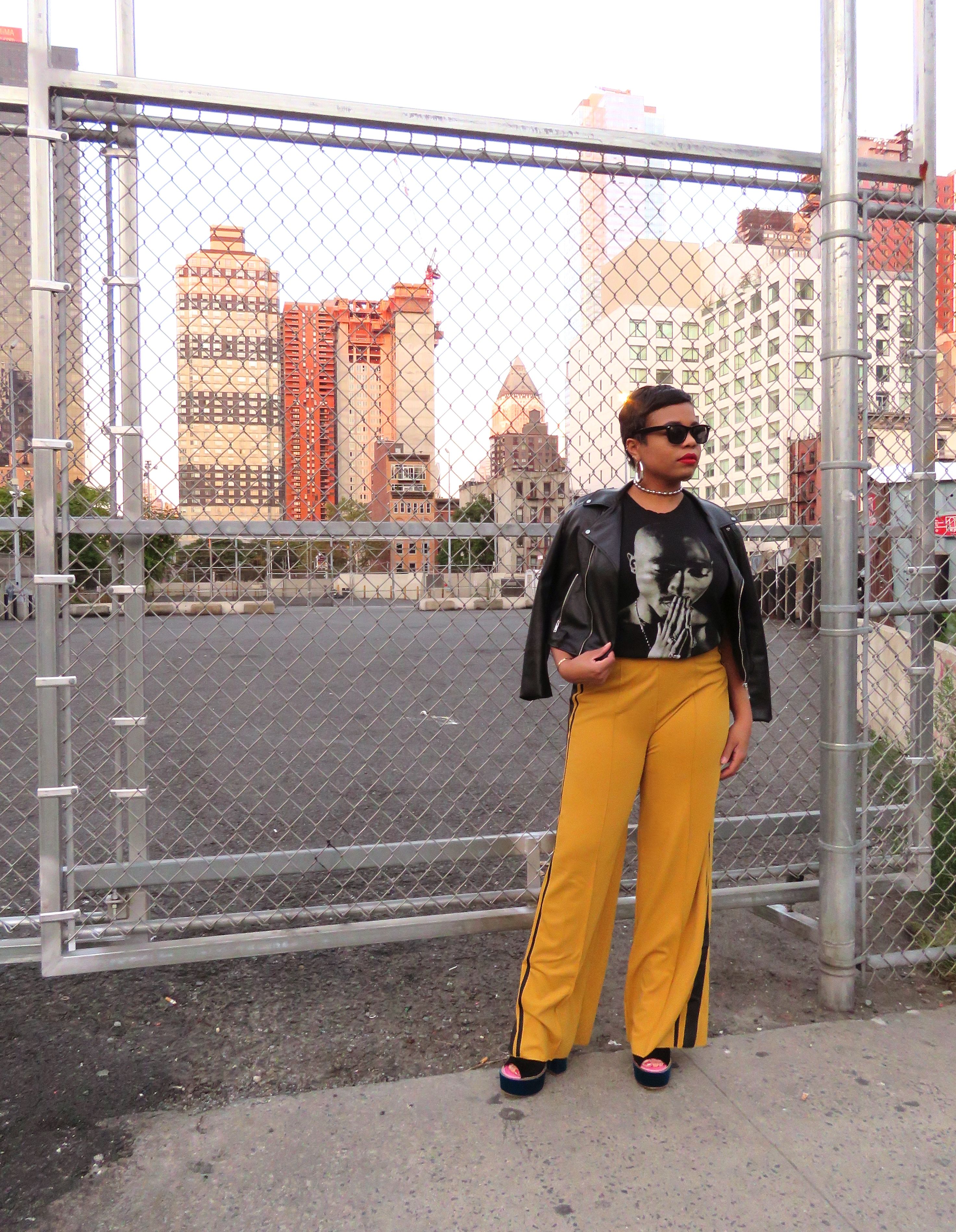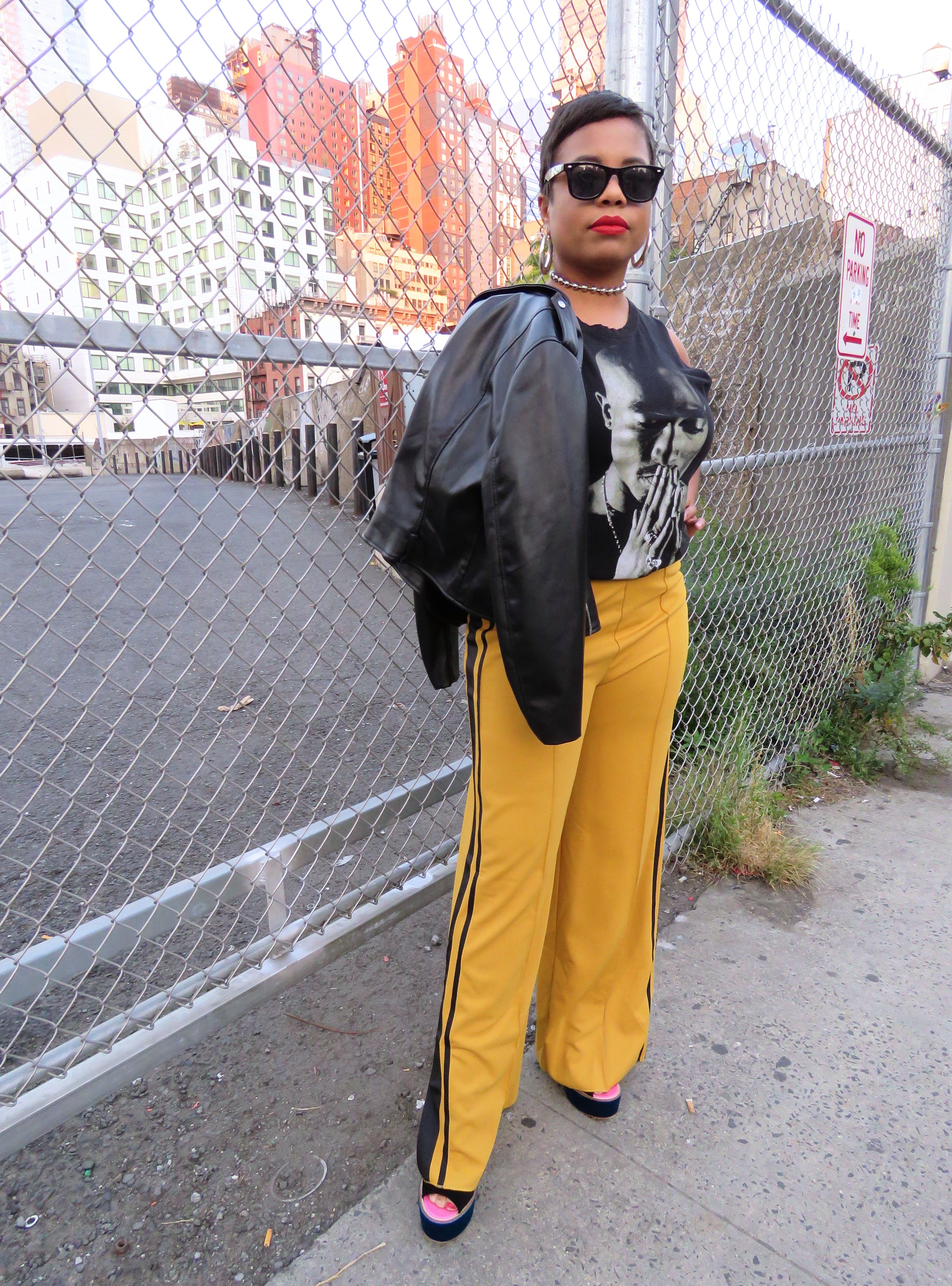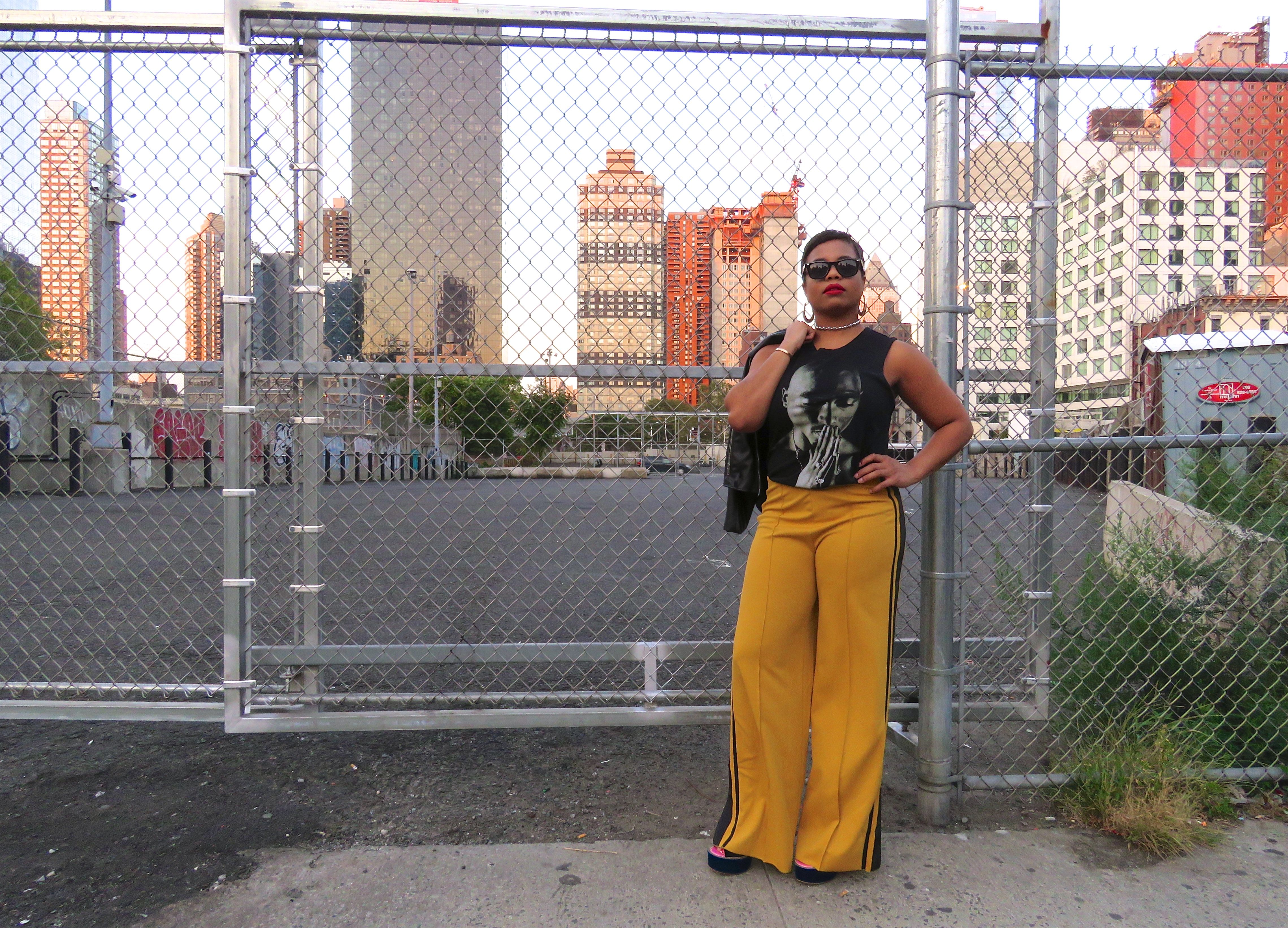 Photographed by Uzunma Udeh
When I initially saw these pants, honestly, the very first thing that popped into my head was Curious George. The particular shade of yellow (for whatever reason) reminded me of The Man with the Yellow Hat — Curious George's faithful keeper. Even though I absolutely loved these pants when I purchased them, many people were very skeptical about how I could manage to make bright yellow trousers look stylish and cool.
I knew that because these pants were so bright, everything else about my outfit needed to be relatively muted. The black leather jacket, dark concert tee and simple sunglasses really allow the pants to pop without looking silly or uncomfortably ostentatious. I always tell people that when they wear brightly colored bottoms (whether it be pants, a skirt or shorts), they should aim to pair them with a plain black, white or nude top. Trying to find complementary colors can be daunting and really requires one to have a great eye and a developed sense of tones and shades.
To keep it simple and easy, a plain black or white top with colorful bottoms will never look out of place.
GET THE LOOK
Wayfarer Sunglasses: Ray-Ban
Tupac Concert Tee: Urban Outfitters (similar)
 Faux Leather Biker Jacket: Zara
Yellow Wide Leg Trousers: Zara
Platform Heels: Missguided (similar)