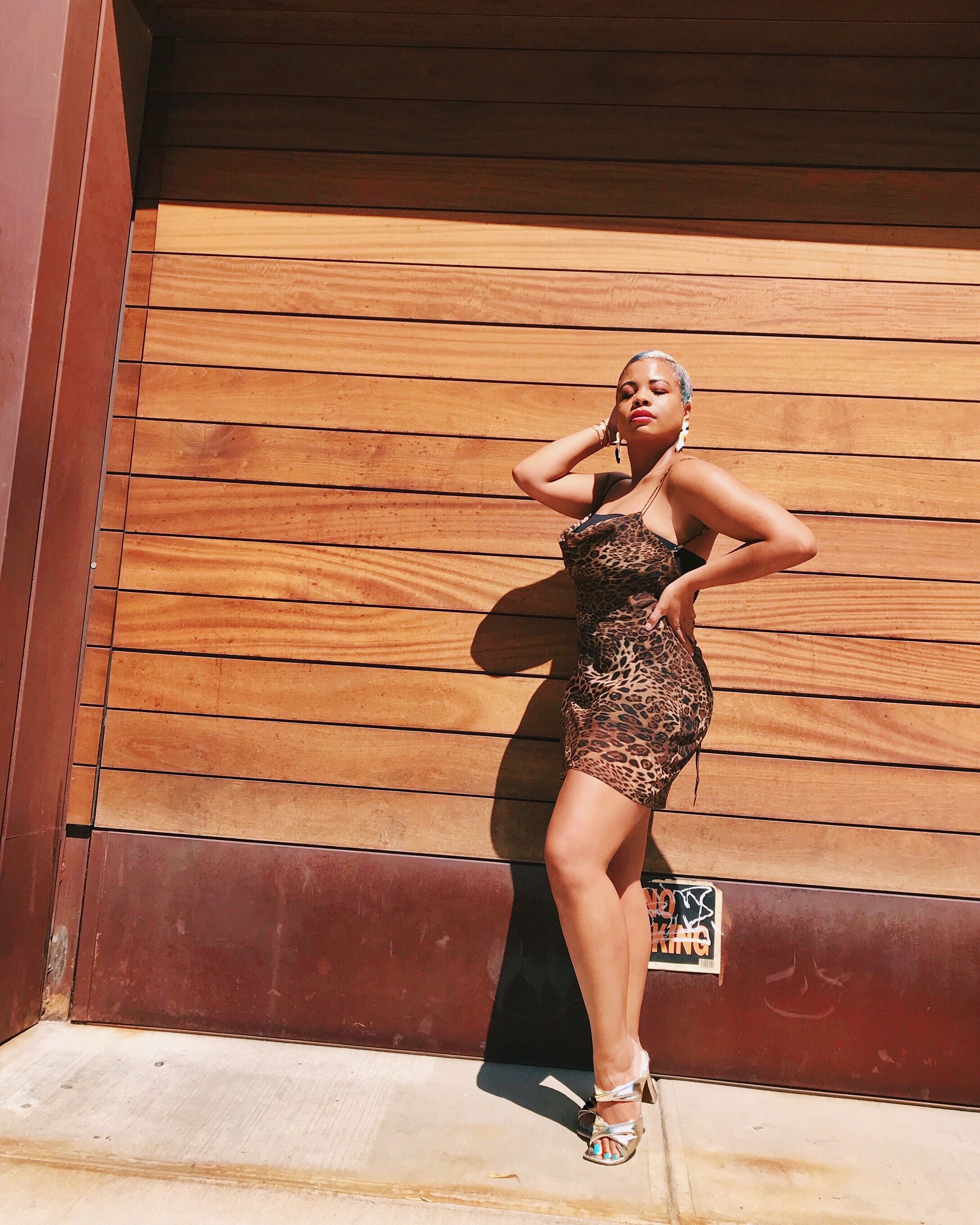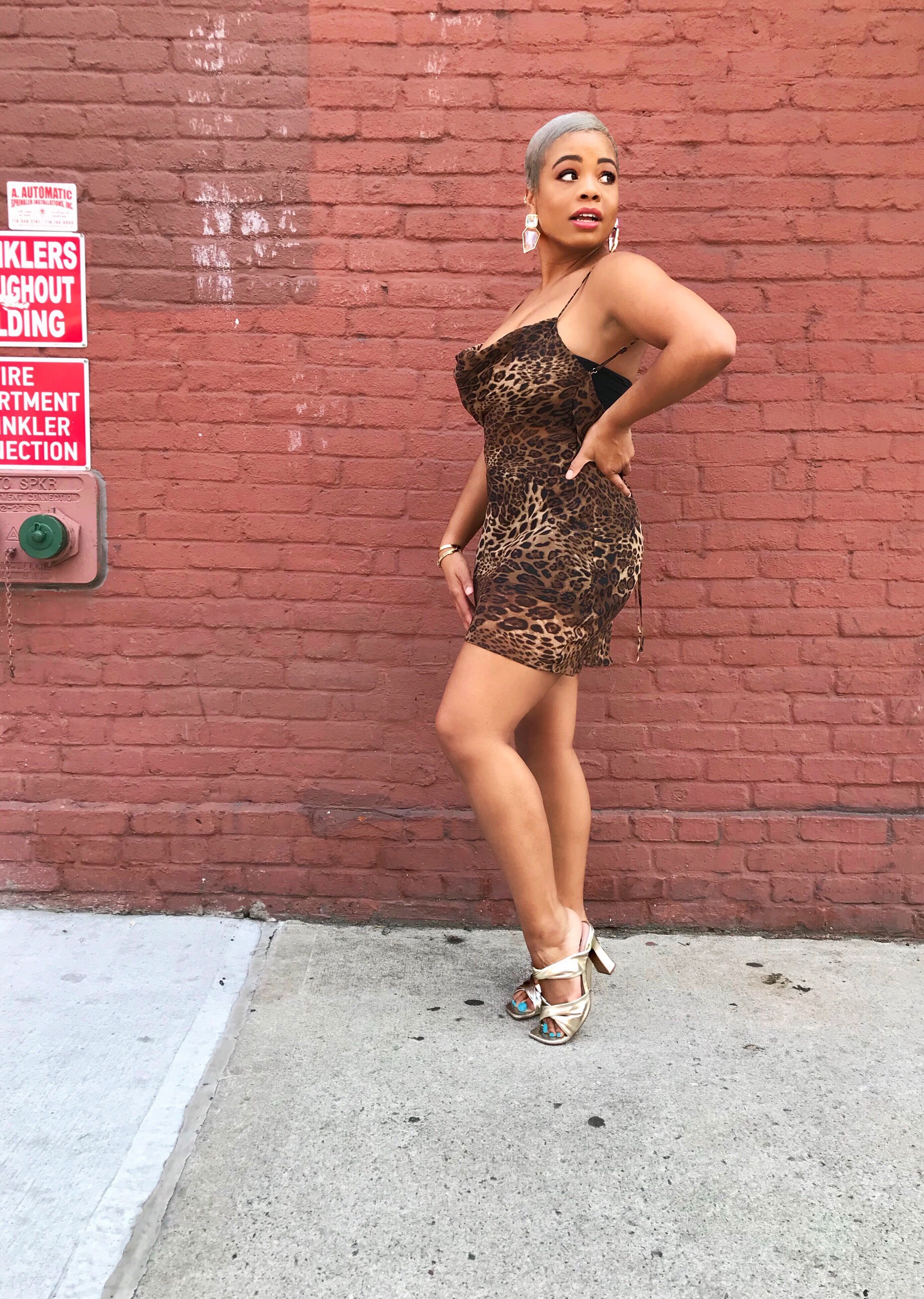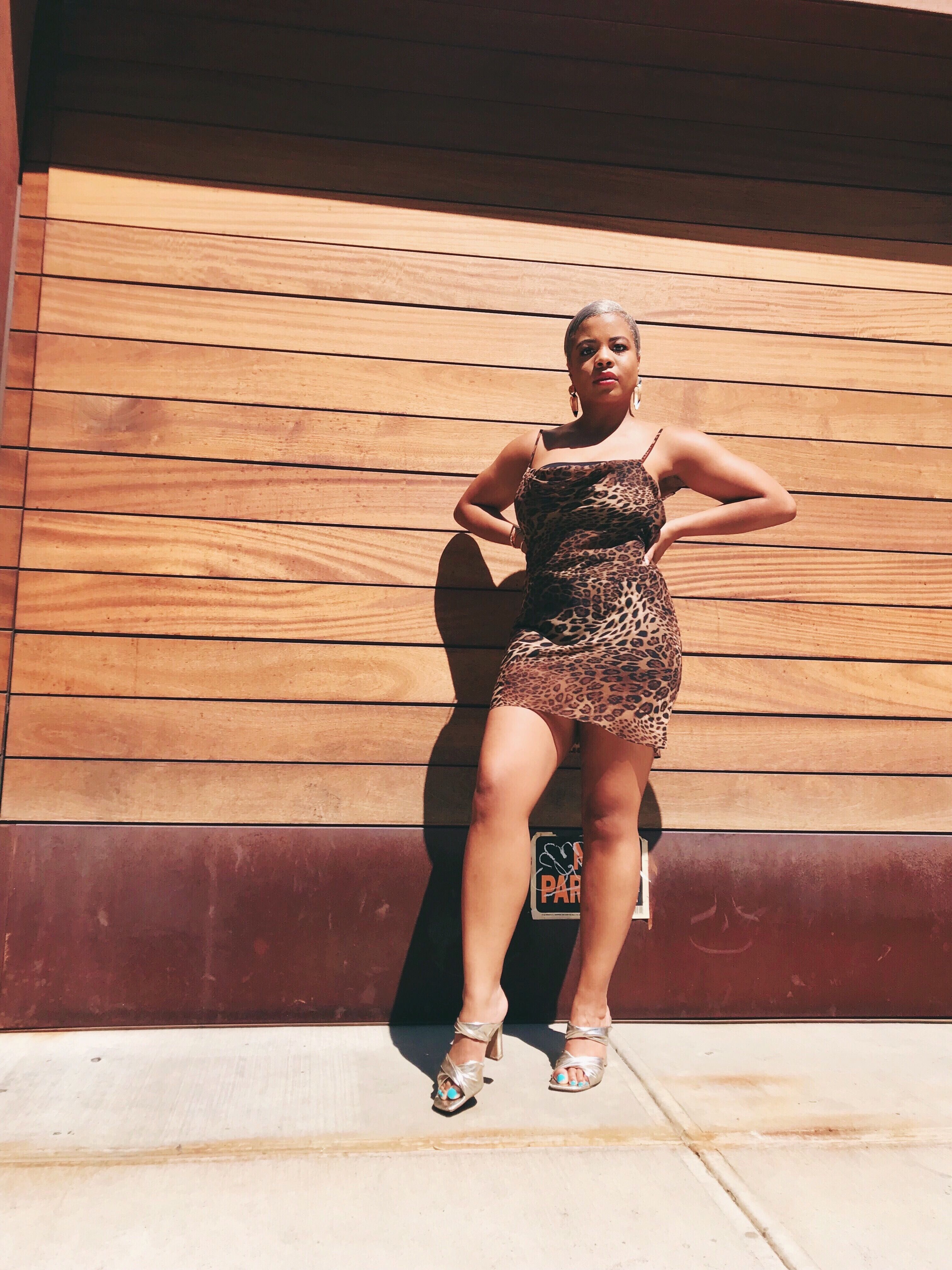 Photographed by Donia Abdelaziz
GET THE LOOK
Leopard Print Cowl Neck Slip Dress: Mistress Rocks
Earrings: Zara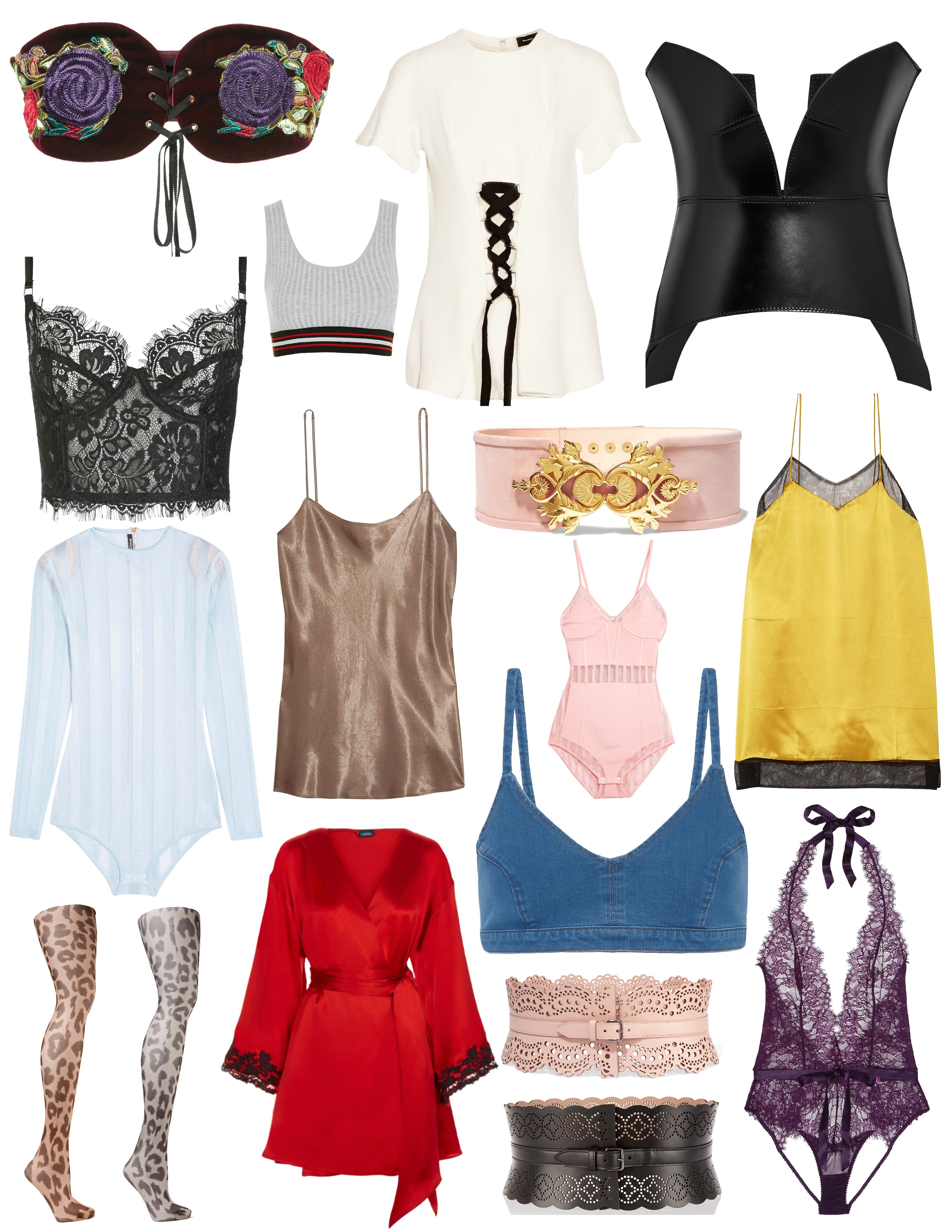 One of the latest trends in fashion is wearing your underwear as outerwear. Bralettes, corsets, bandeaus, slip dresses, bodysuits, satin camisoles and silk robes are having their moment right now. These traditional under garments can be worn alone or can easily (and stylishly) be layered over other basic pieces. For example, you can wear a corset or waist belt over a dress à la Kylie Jenner and Kim Kardashian. Or you can rock a bralette or bandeau on top of a t-shirt just like Kendall Jenner. You can even throw your bathrobe over your sweater and jeans and call it a day.
I know this trend is not for everyone, but I also believe that if you've got it, there is no reason not to flaunt it. And who doesn't secretly want to wear their pajamas in the daytime? I know I do.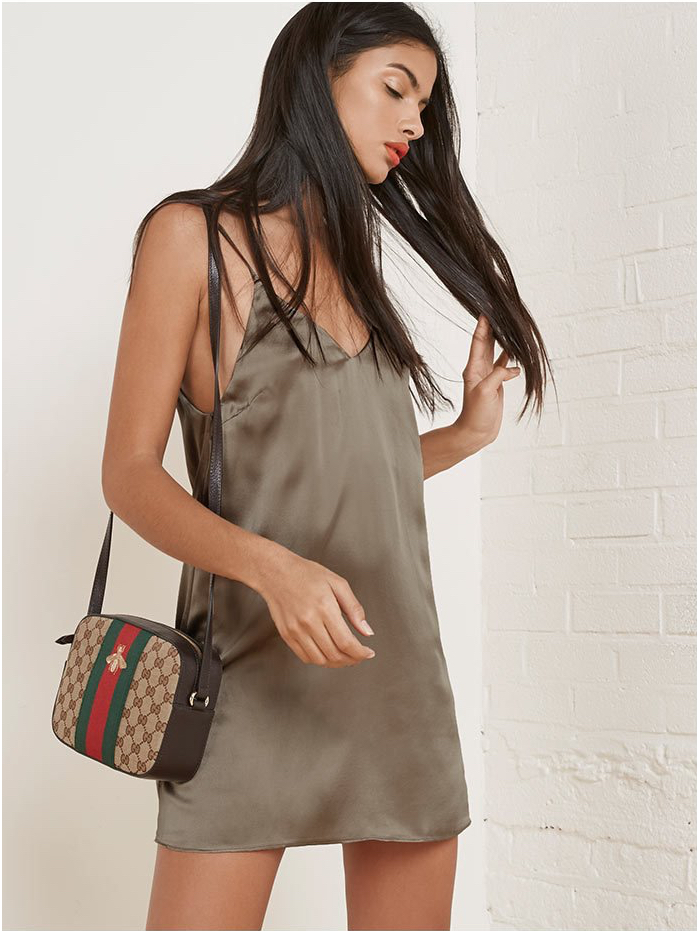 Photo Source: Reformation
Silky, slinky slip dresses are going to be all the rage when the warmer months hit. Whether dressed down with bomber jackets, baseball caps and sneakers or dressed up with trench coats and heels, slip dresses can easily be taken from a day of errands to a night on the town.
GET THE TREND
 Adriana Dress: Reformation
Just a Peek Satin Slip Dress: Nasty Gal
Silver V-Neck Dress: Zara
Cross Strap Slip Dress: Topshop
Alicia Satin Slip Dress: Urban Outfitters
Malibu Satin Slip Dress: Love, Courtney
Hammered Satin Slip Dress: ASOS
Slip Dress in Cupro: Samsoe & Samsoe
Hi-Lo Slip Dress: Antropologie
Simply Spring Slip Dress: Free People
In Lace of Urgency Dress: Nasty Gal
 Silk Slip Dress: Mason by Michelle Mason