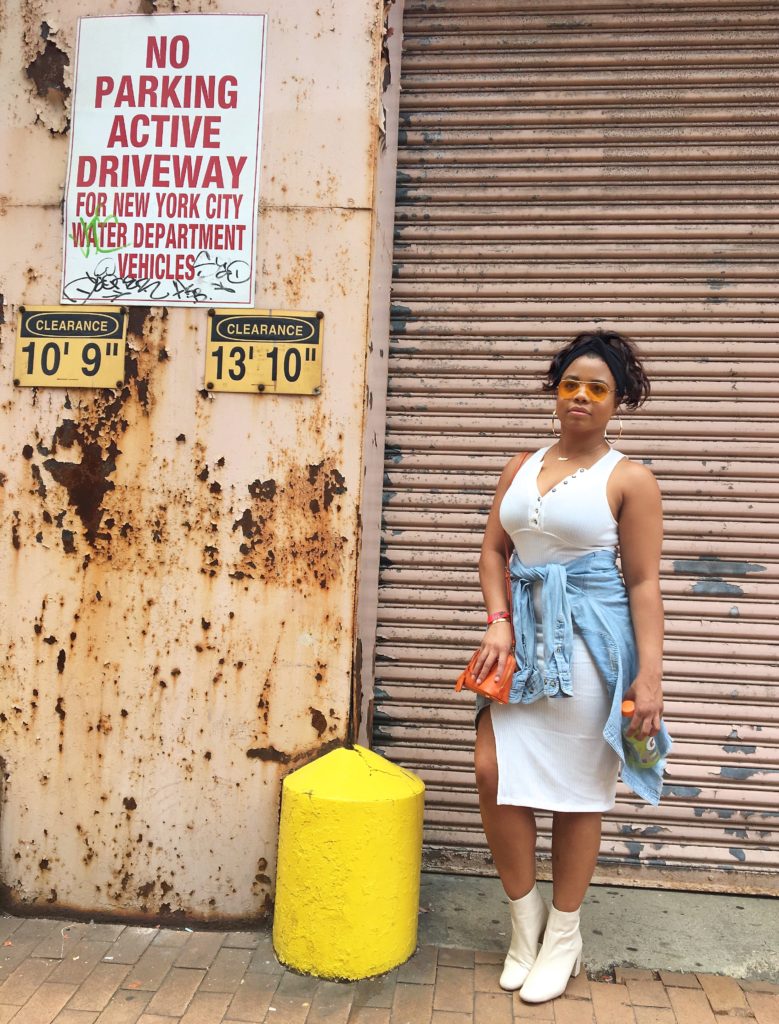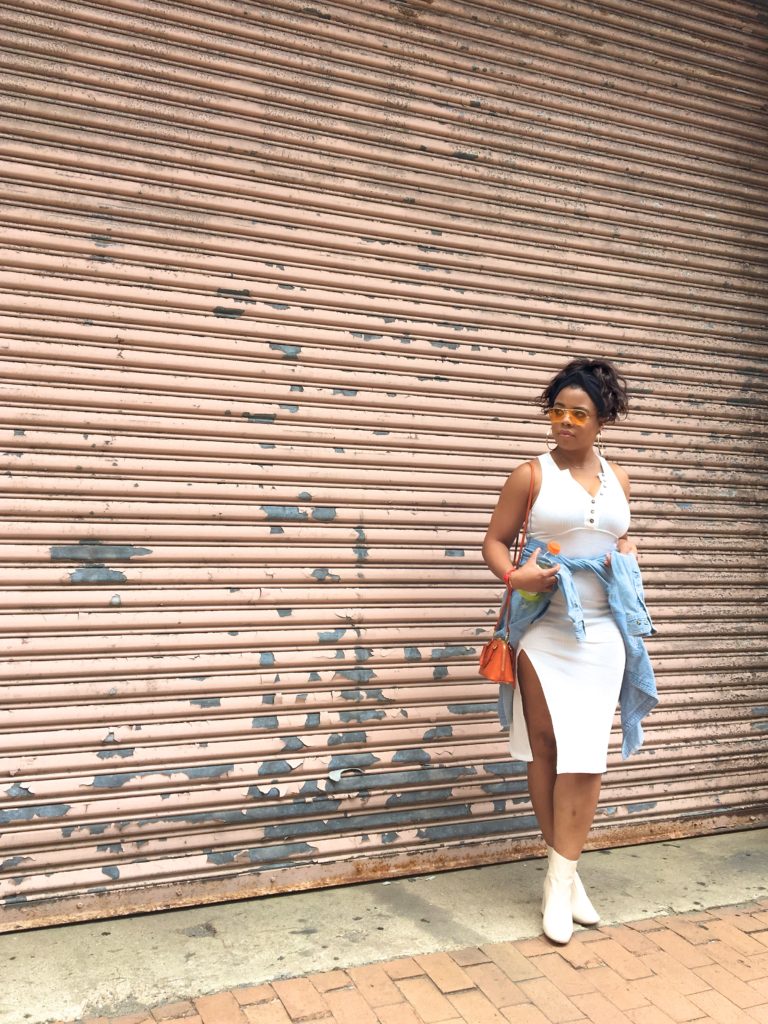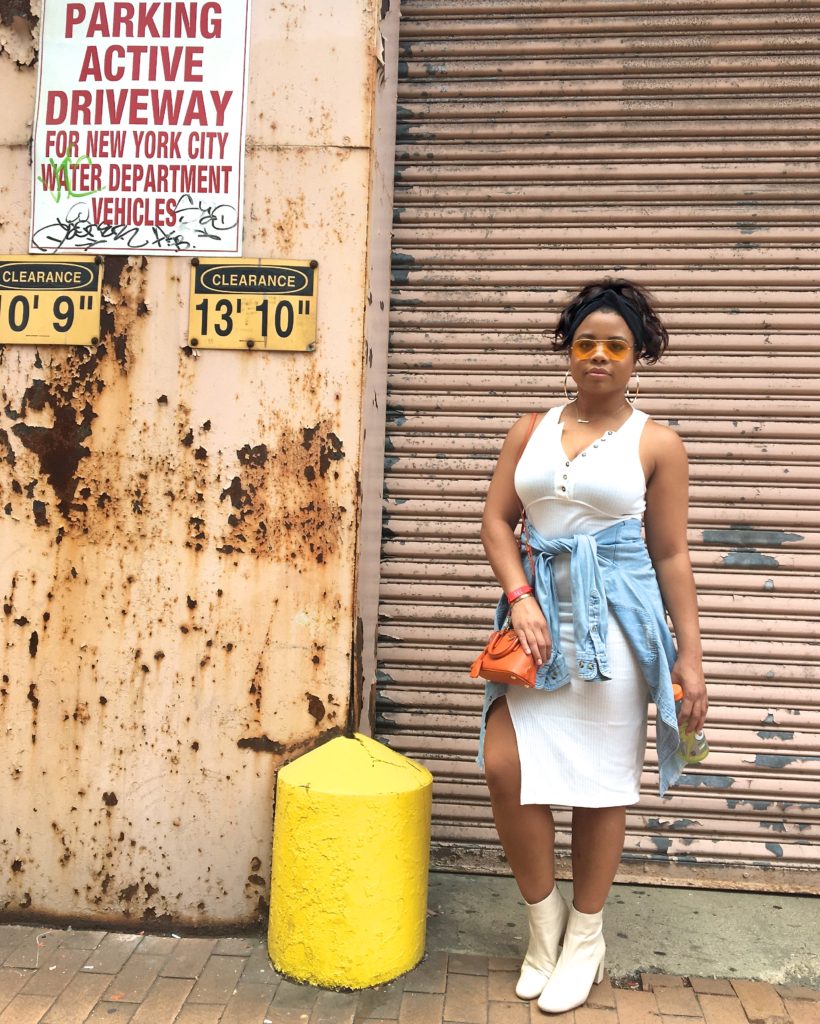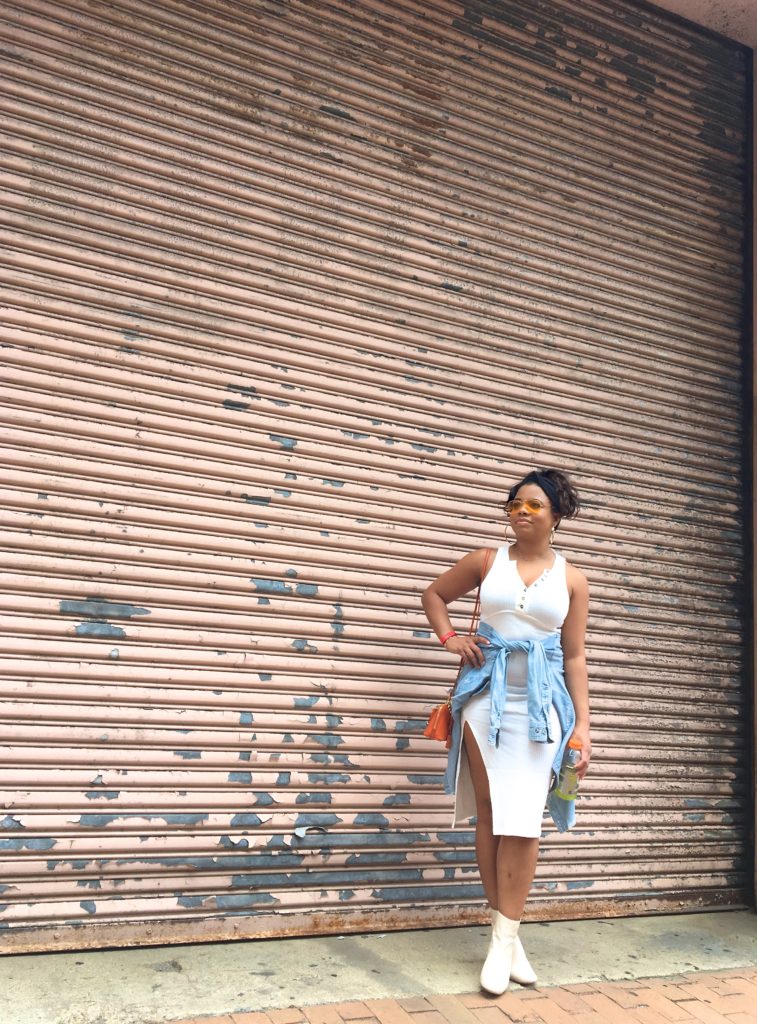 Photographed by Donia Abdelaziz
Governors Ball was, unfortunately, a bit of a let down this year. Day 3 was completely cancelled due to "extreme weather", so I was not able to see a bunch of artists that I was really looking forward to including Chvrches, Galantis, Vince Staples, Chet Faker and, of course, Kanye West. Nevertheless, Days 1 and 2 were pretty fun. I got caught in a downpour wearing this white dress on the second day (oops!), but singing in the rain with your friends has never hurt anyone.
I really enjoyed this white dress and white boot combo, and the pop of orange from my handbag and my vintage sunglasses helped to keep the outfit from looking too one-dimensional. I love wearing a denim shirt tied over my waist for a number of reasons. The first is a practical one — if it gets too cold, I have easy access to another layer. The second being an aesthetic one — having a shirt or jacket tied around my waist can break up my look in the right places and make it a little more interesting to the eye. And the last reason relates more to my own personal style. Unless I'm going out for a night on the town, I rarely like to wear bodycon dresses without being somewhat covered up. Tying a shirt around my waist instantly makes tight dresses look more casual and daytime appropriate.
GET THE LOOK
Orange Aviator Sunnies: Etsy
White Henley Dress with Slit: Free People
Oversized Denim Shirt: Reformation
Handbag: Prada
White Boots: Zara