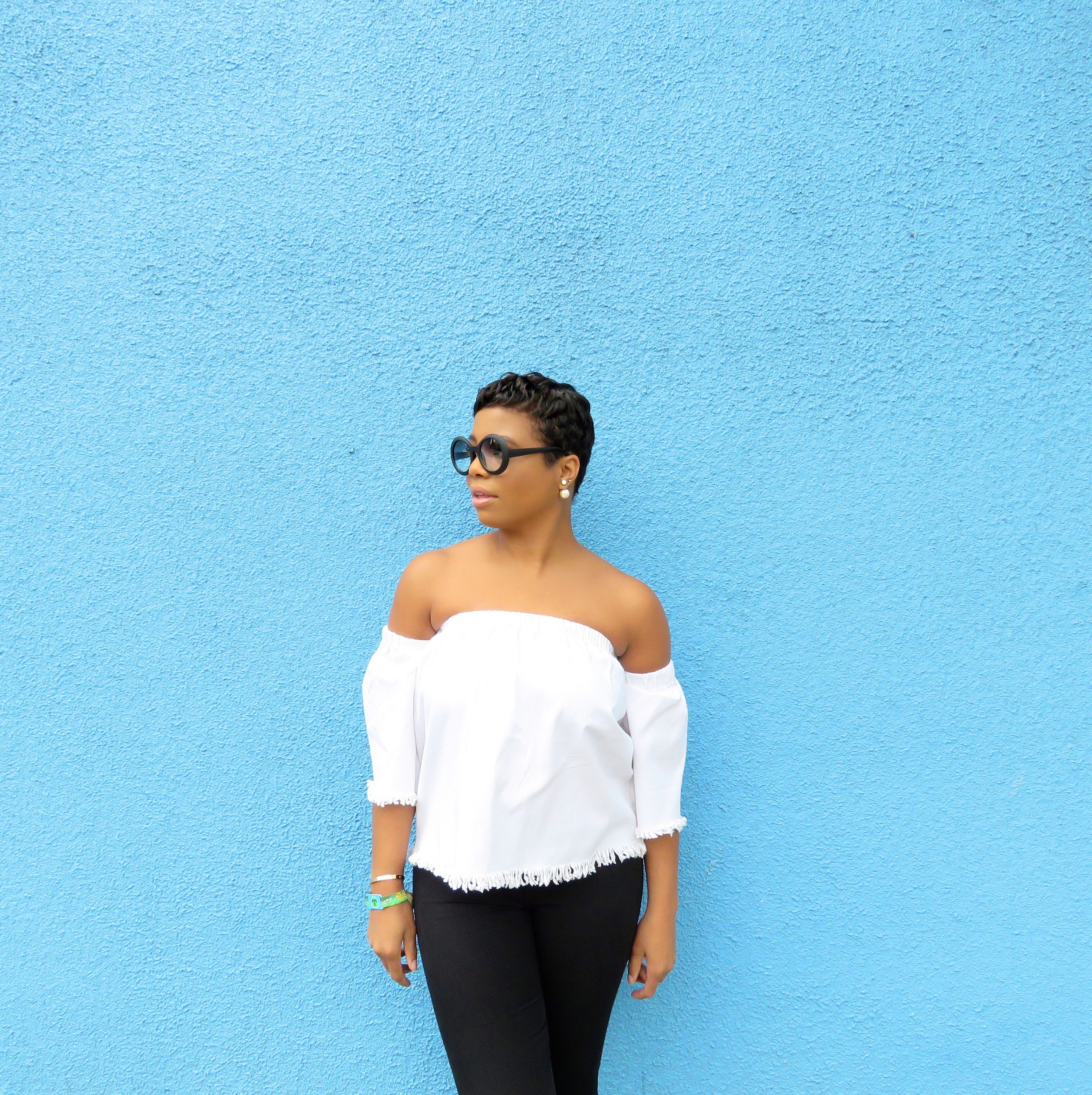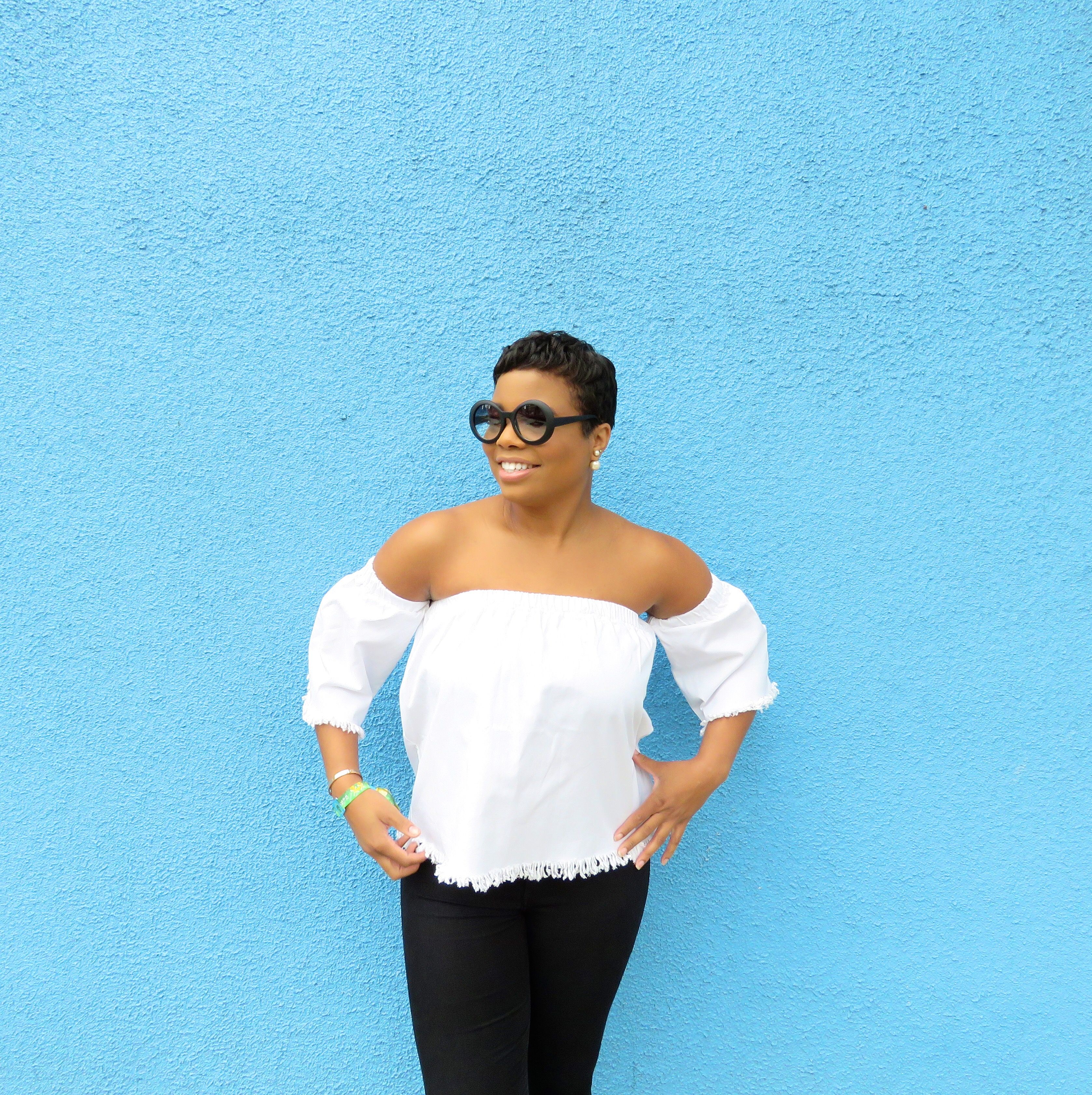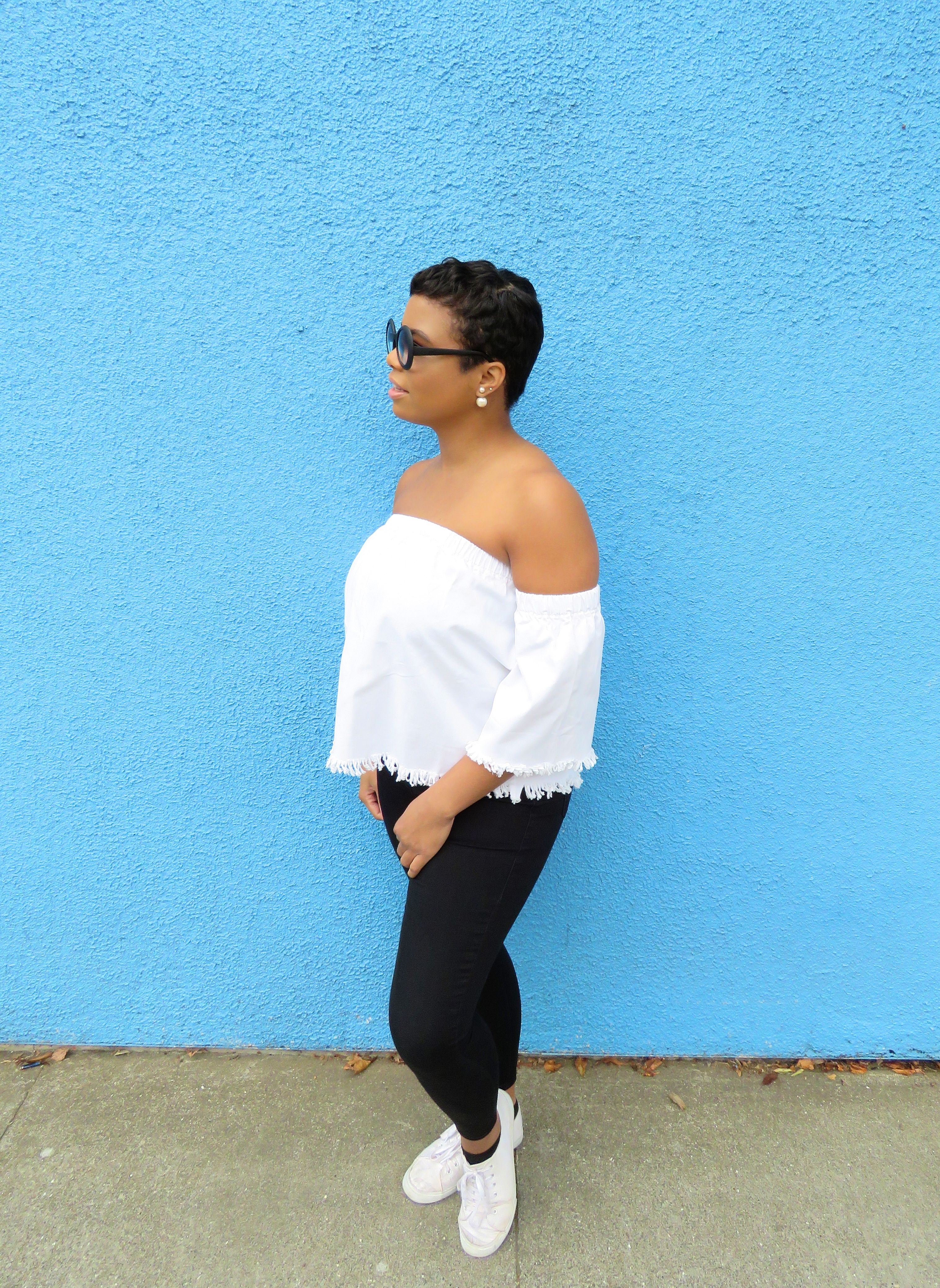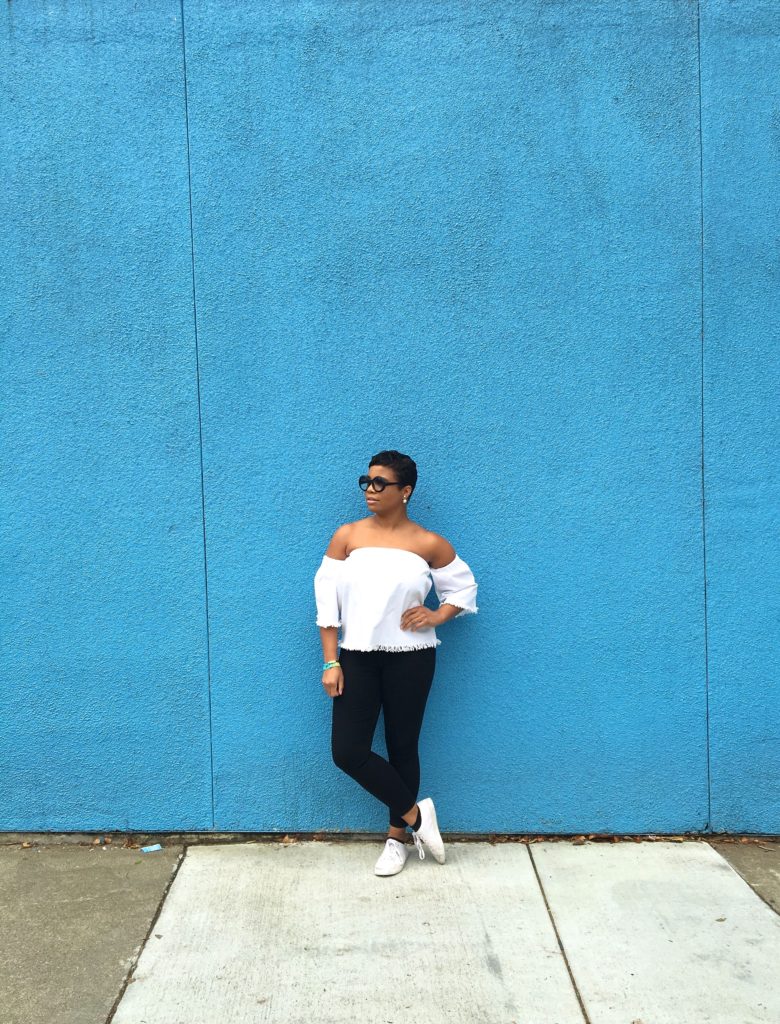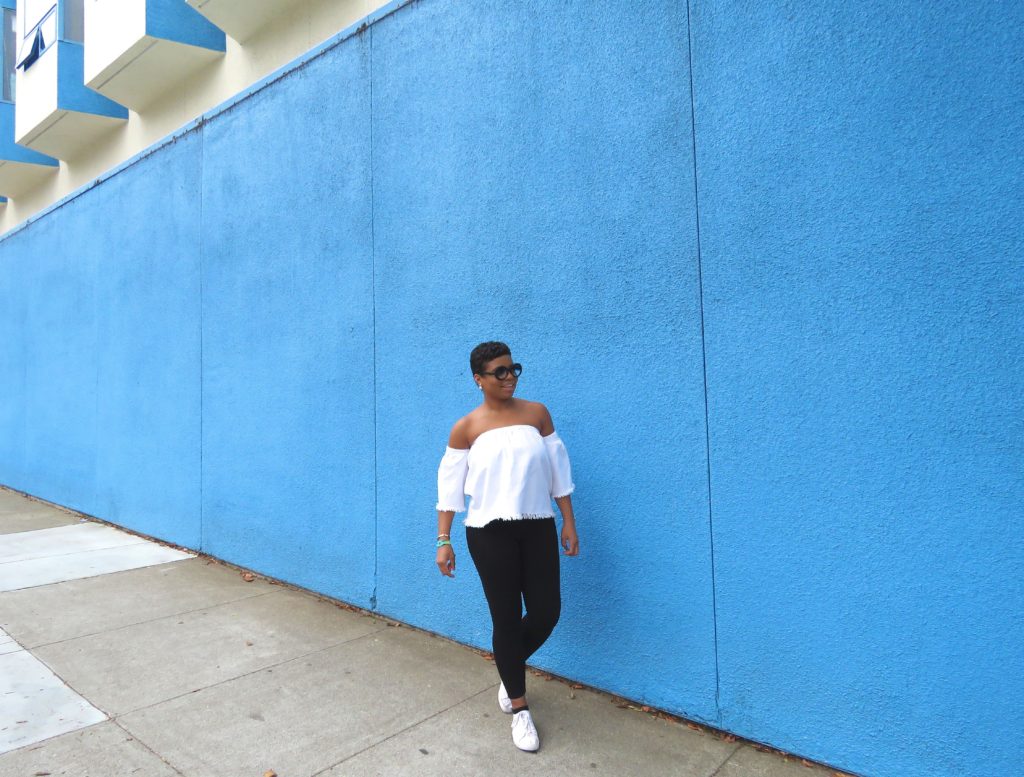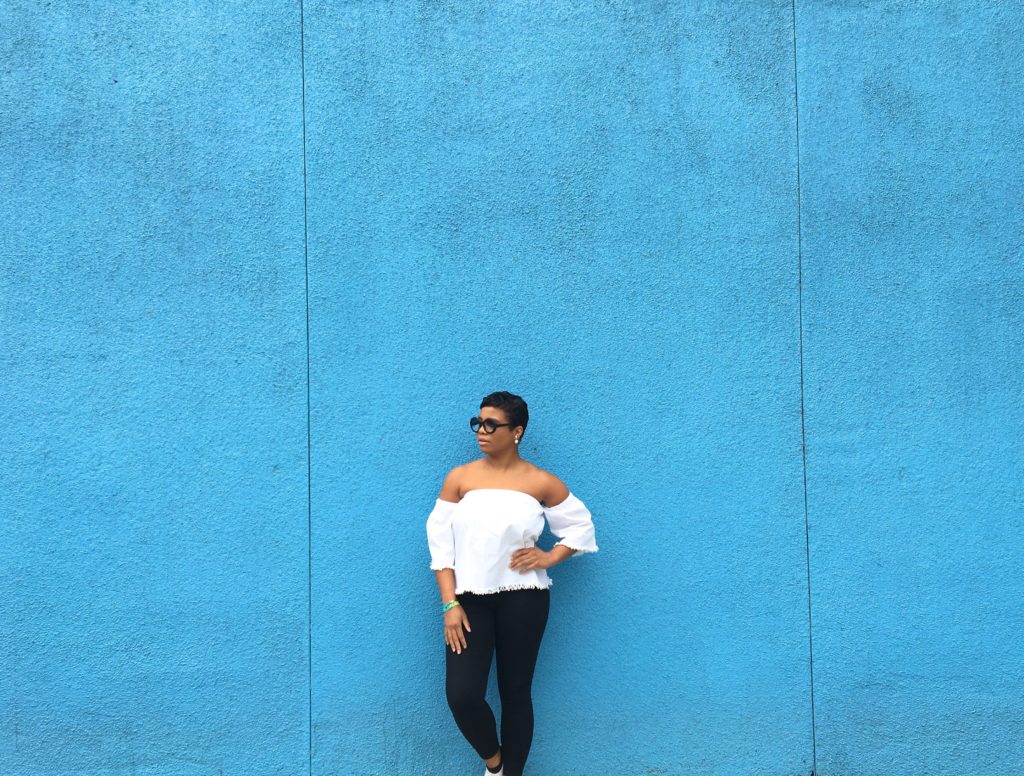 Photographed by Rachel Lo
This past week, I took a mini vacation and traveled back home to San Francisco in California. While I was out and about in the city, I came across this incredible blue wall. Depending on how the sunlight hit the building, the walls would fluctuate from bright aquamarine to deep turquoise. I, of course, had to take an absurd number of outfit pictures as soon as I saw this amazingly hued background. Looking back at these pictures now, my white top against the blue walls reminds me of clouds in the sky (that probably sounds really corny, but it's true).
People have asked me why I always take my outfit photos outside as opposed to in a studio or in an apartment. The answer is actually pretty straightforward – cityscapes always offer the best backdrops. I assure you that my outfit posts would get VERY boring if I always shot them in a plain studio. I never know what amazing buildings, structures or landscapes will add that little bit of flair and drama to my photos. I also love exploring cities and my constant search for interesting backgrounds forces me to really take a hard look at whatever place I'm in. Plus, sunlight is the best lighting guys!
GET THE LOOK
Sunnies: Nasty Gal
White Denim Bardot Top: Nasty Gal
High Waisted Black Jeans: Topshop
Sneakers: Forever 21