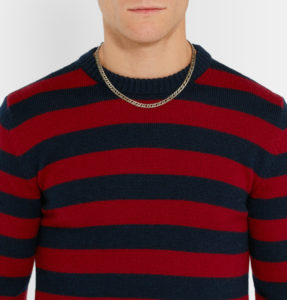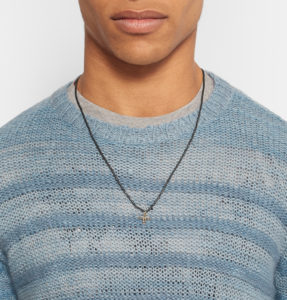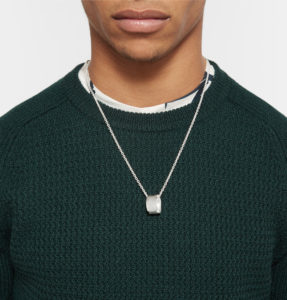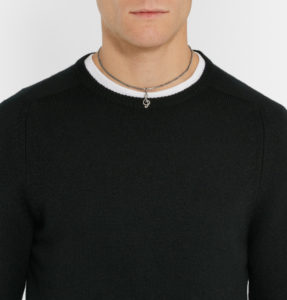 Photo Credit: Mr. Porter
Lately, I have noticed more and more men wearing necklaces. I'm not talking about oversized, diamond encrusted chains (à la T-Pain). I'm thinking more along the lines of really subtle, understated pendants. I have to admit that this is definitely a trend I can get behind. You have to appreciate a man who isn't afraid to wear a little jewelry.
 GET THE LOOK
Sterling Silver Curb Chain Necklace: Saint Laurent
Silver Necklace: Maison Margiela
Music Note Sterling Silver Necklace: Saint Laurent
Hematite Beaded Necklace: Luis Morais
Moth Burnished Necklace: Alexander McQueen
 Carved Silver Pendant Necklace: All Blues
Silver Andre Necklace: A.P.C.
Silver Lion Necklace: Versus
Gold Double Cross Necklace: Dsquared2
Wishbone Pendant Necklace: Rosa Maria
Pegasus Head Necklace: Roberto Cavalli
Safety Pin Pendant Necklace: True Rocks
Black Skull Necklace with Diamond Eyes: Finn
Box Chain Necklace: David Yurman
Double Wing Pendant Necklace: King Baby Studio