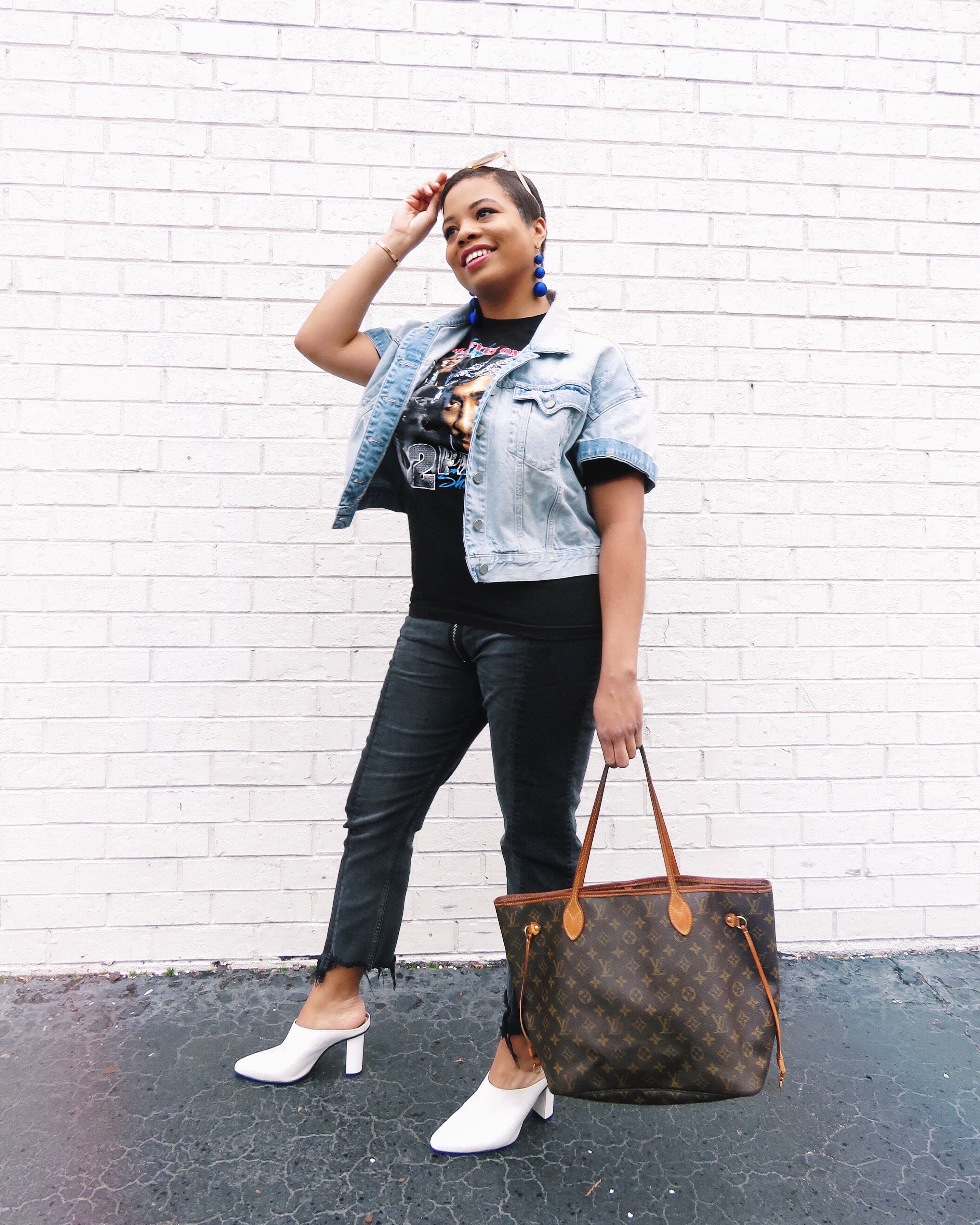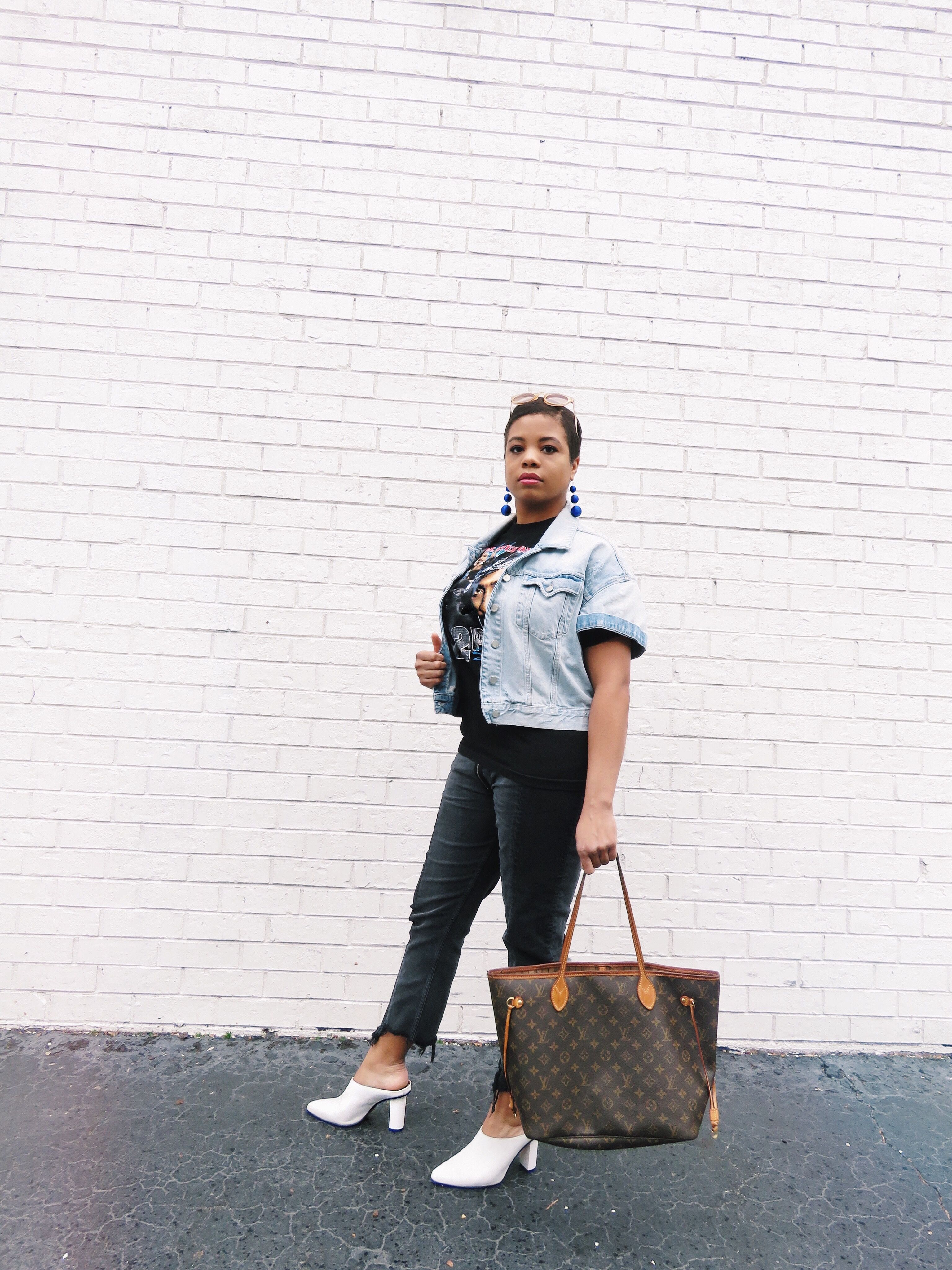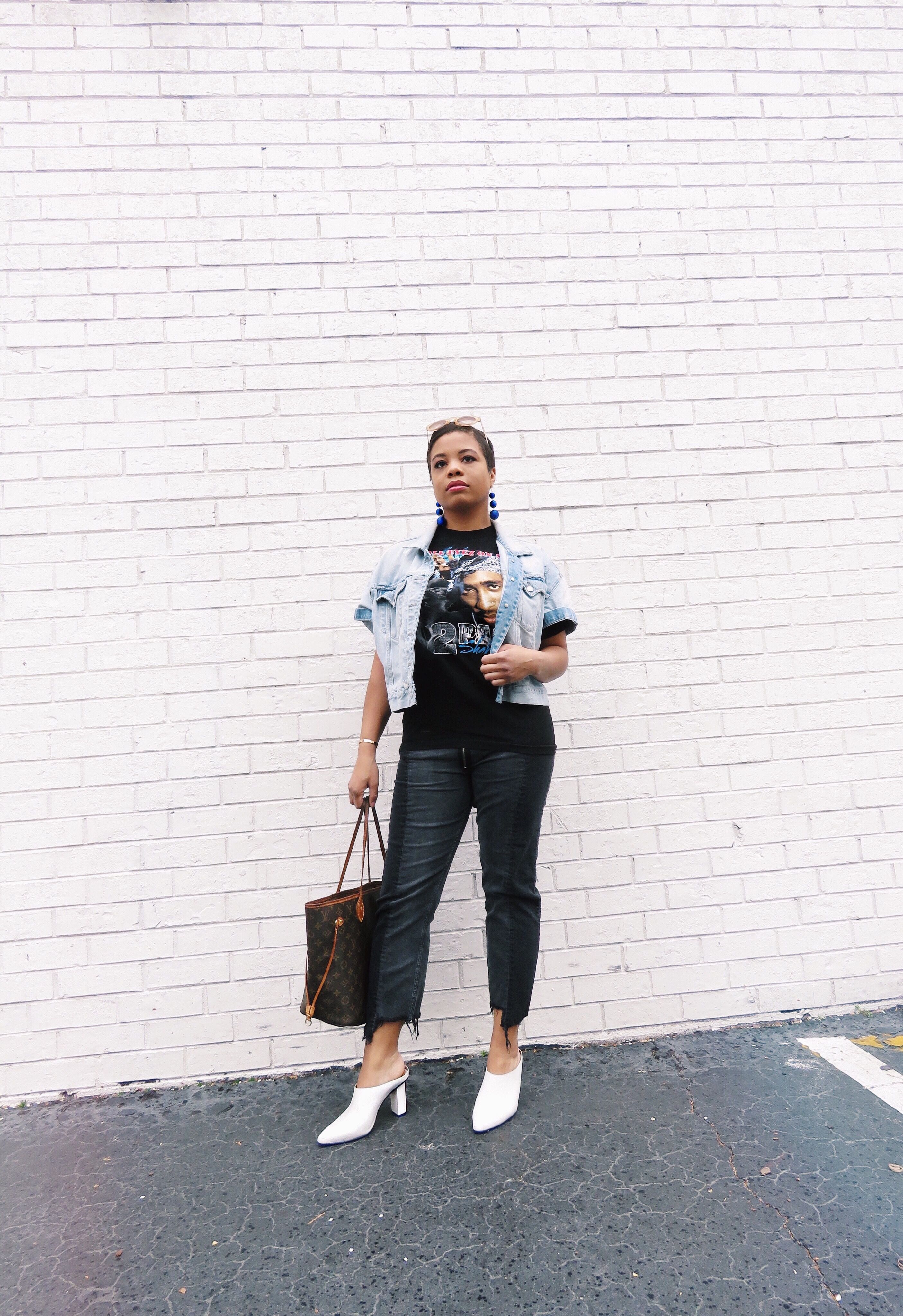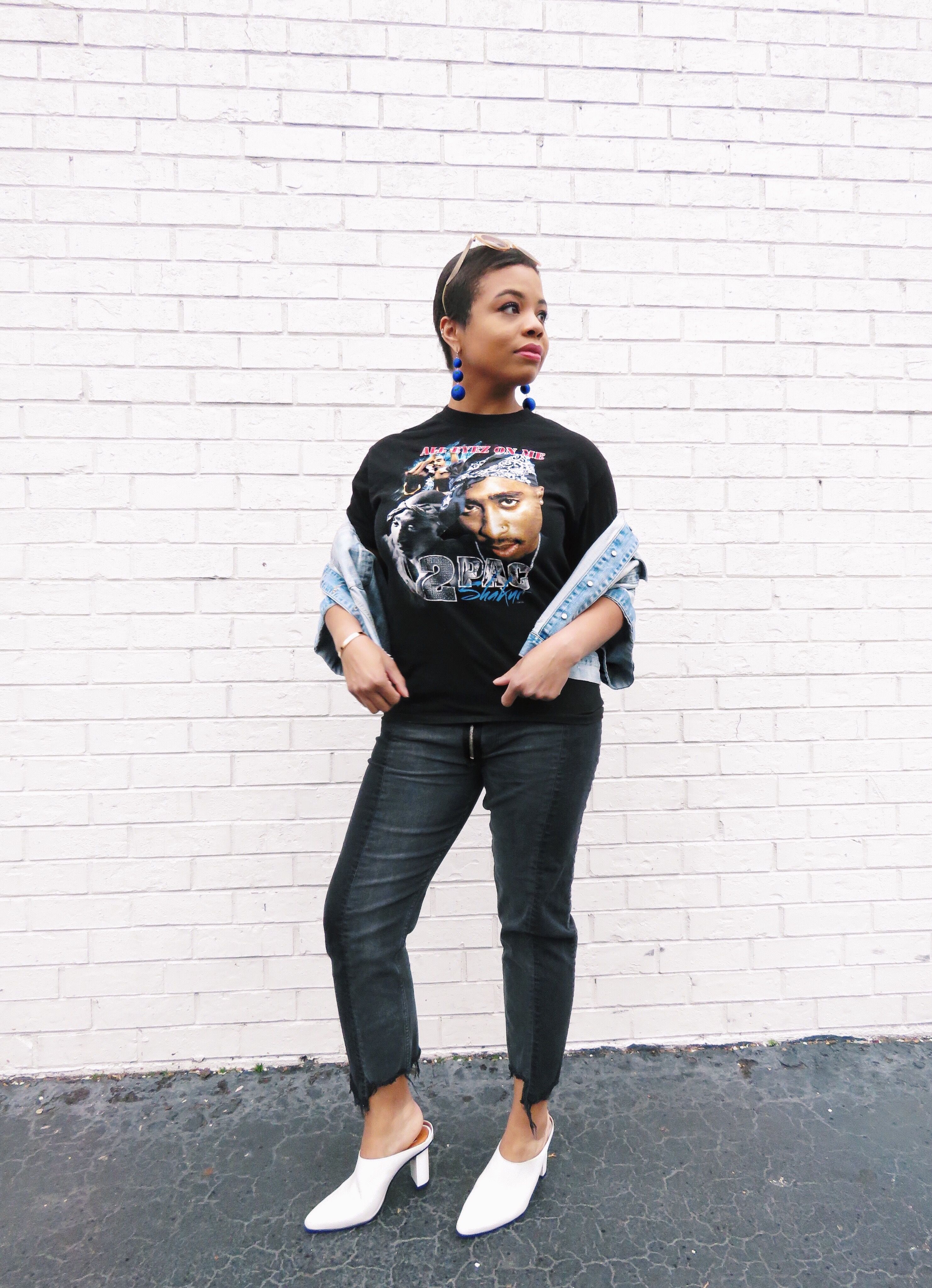 Photographed by Myrtle Potter
GET THE LOOK
Blue Drop Earrings: Bauble Bar
Denim Jacket: All Saints
2pac Tee: Urban Outfitters
Two-Tone Jeans: Zara
White Heeled Mules: Topshop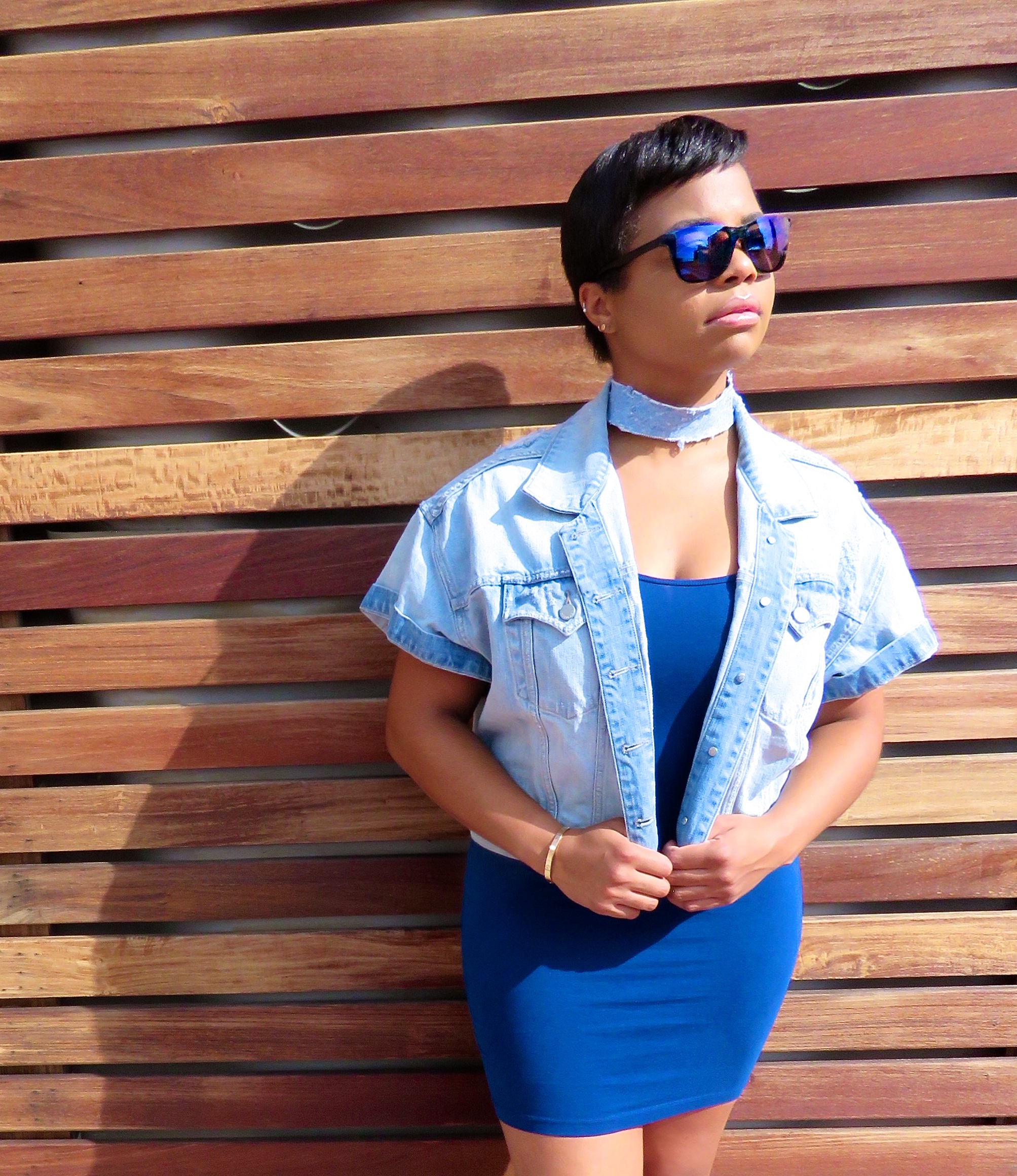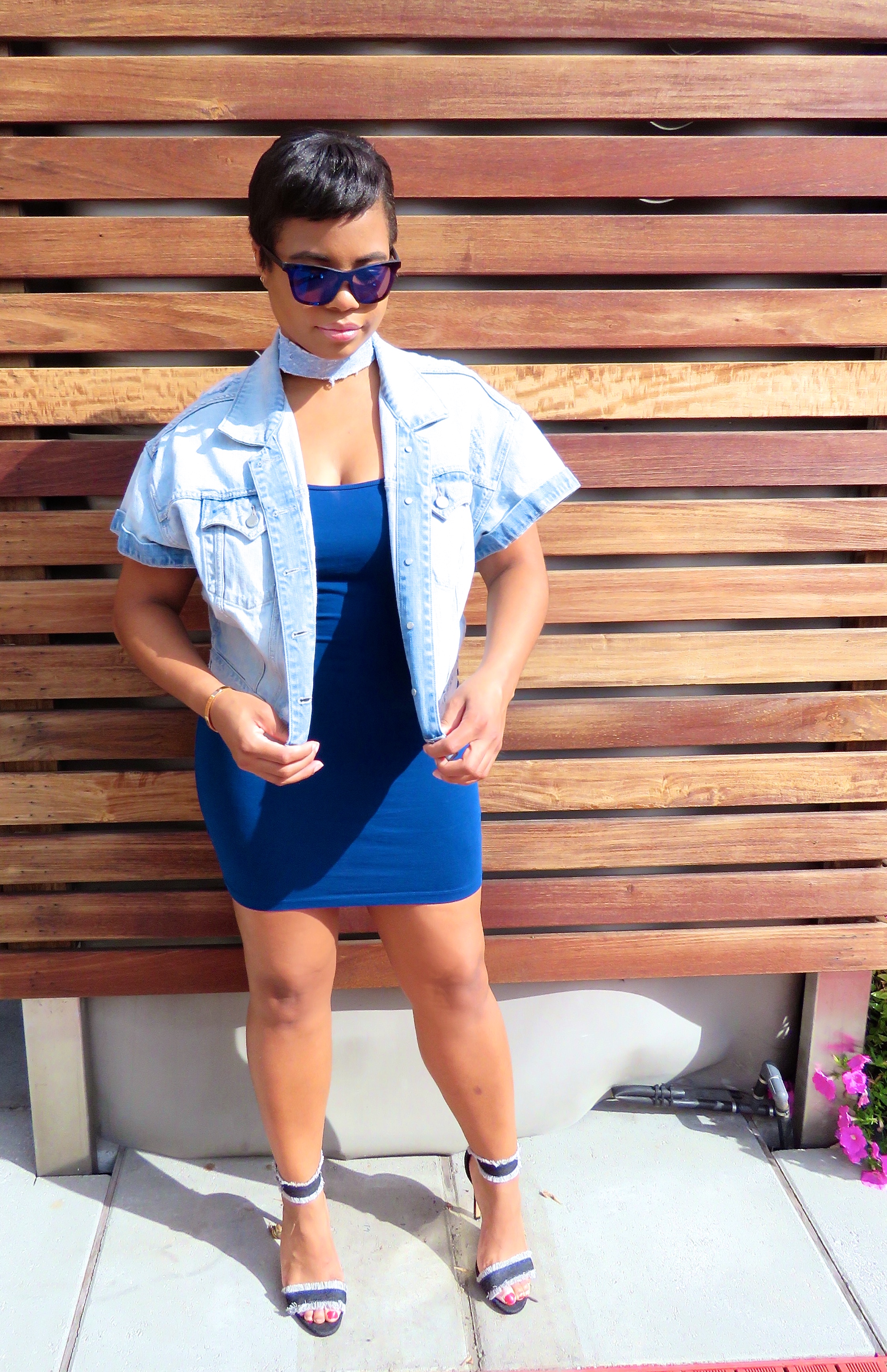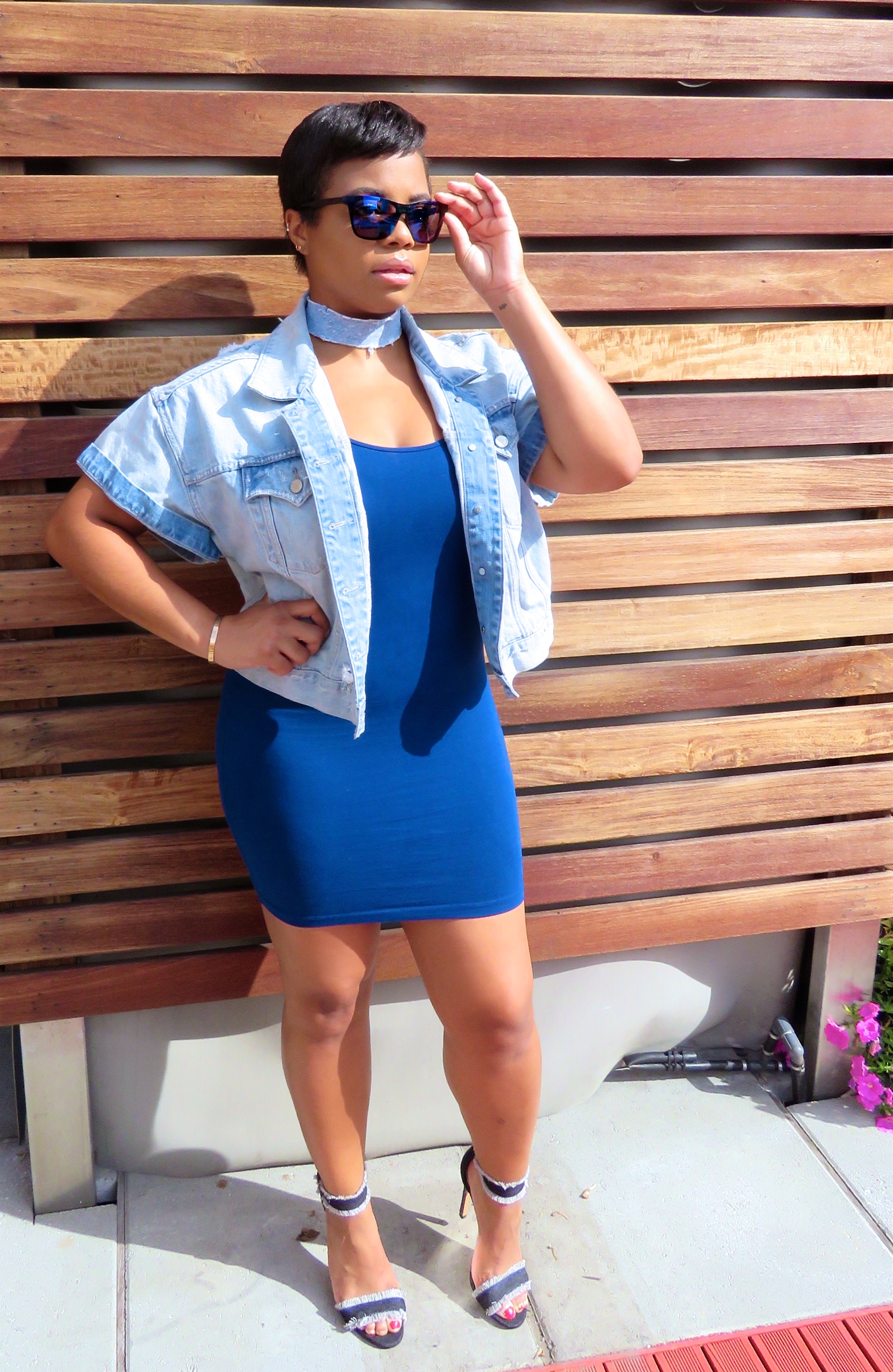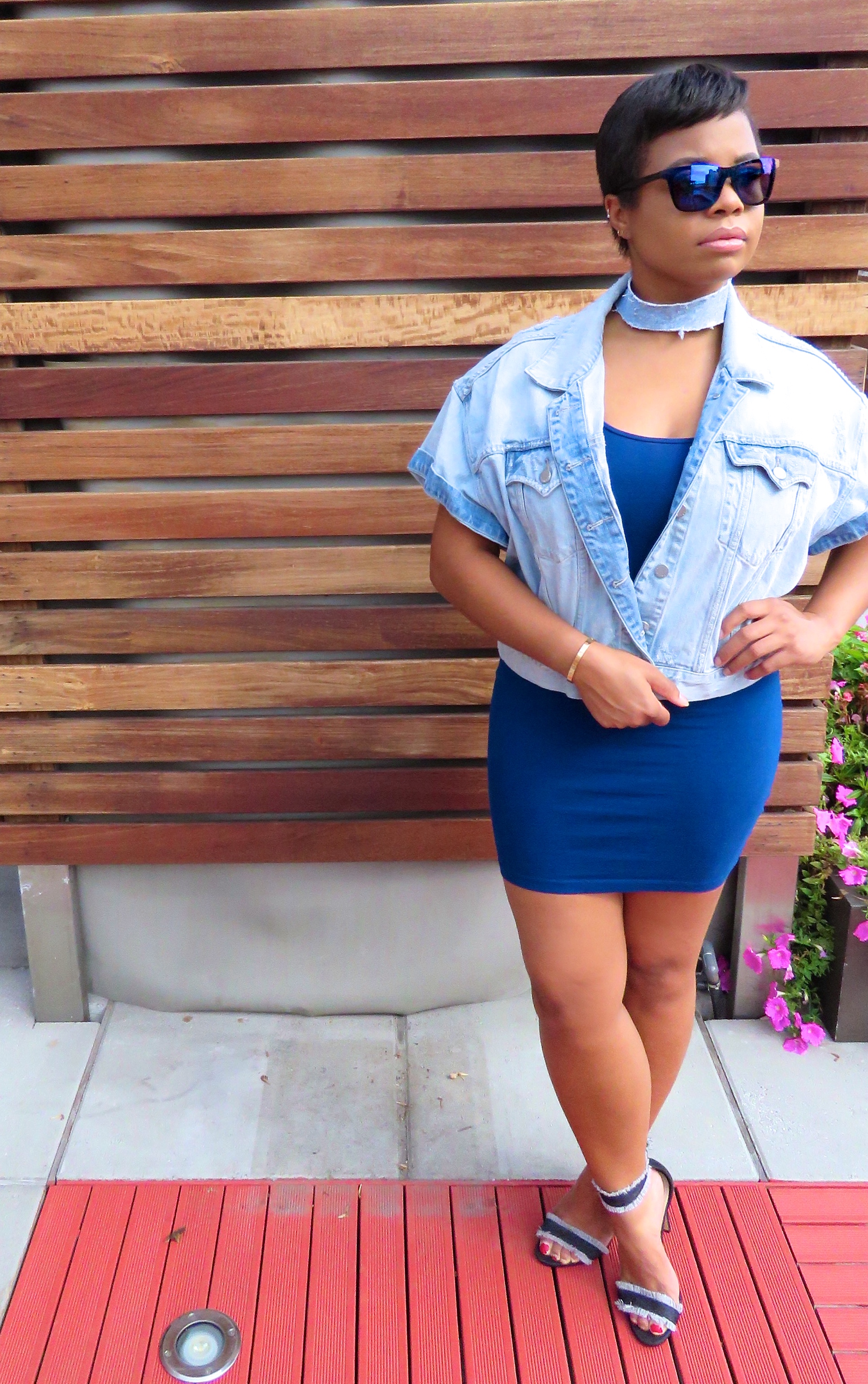 Photographed by Uzunma Udeh
I loved the combo of this denim choker and denim jacket so much that I decided to shoot another look featuring these two awesome pieces. I love the addition of the reflective sunglasses and the denim heels. If you haven't already seen my first look with these blue jean items, please click here!
GET THE LOOK
Reflective Sunnies: Retro Super Future (similar)
Denim Choker: Etsy
Blue Mini Dress: Forever 21
Cropped Denim Jacket: All Saints
Frayed Denim Heels: Ego UK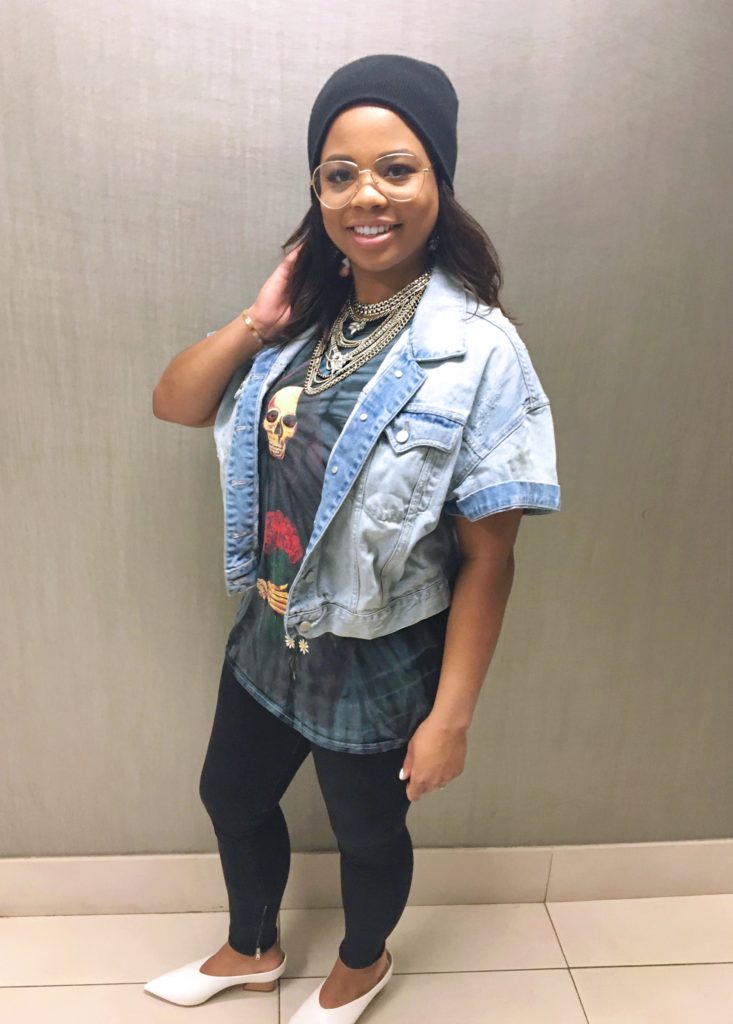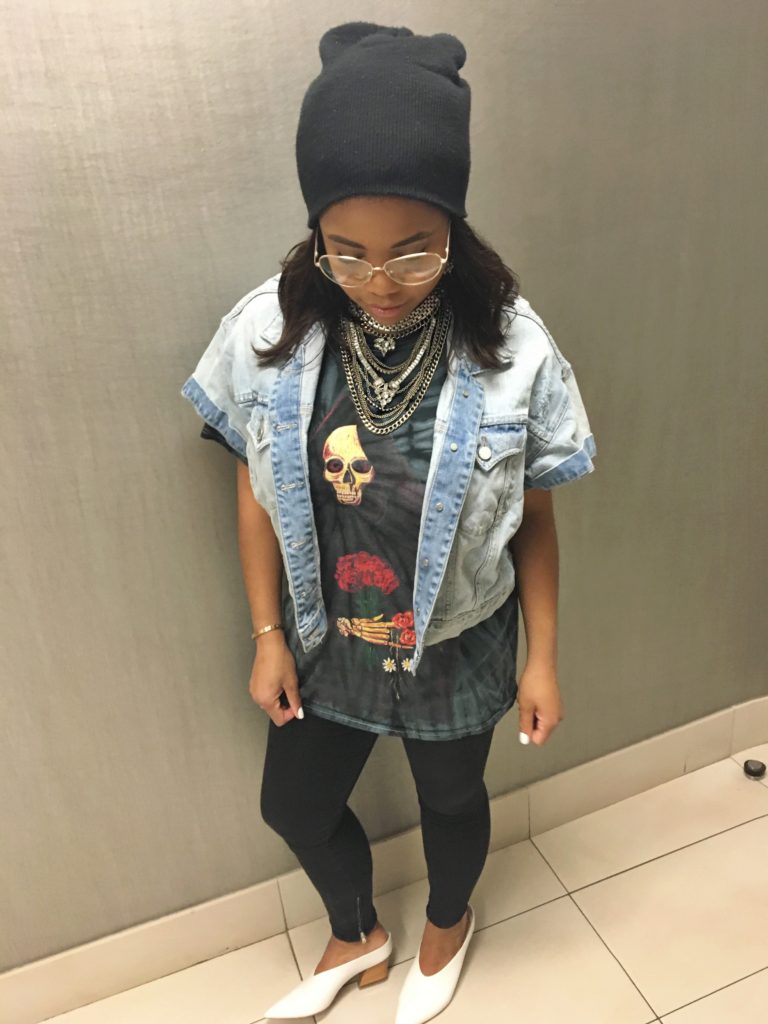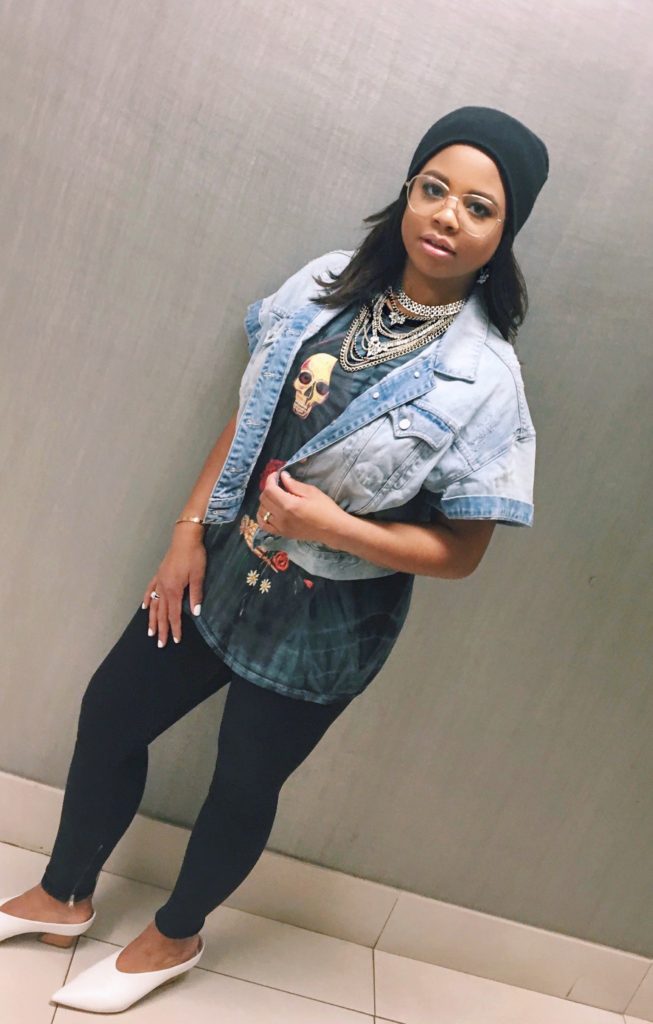 Photographed by Uzunma Udeh
As odd as it may sound, I am a huge fan of Von Miller's style. Off the field, he is always wearing the coolest glasses, and they've become a staple of his look that separate his personal style from other athletes. I decided to get a pair of retro glasses myself to see if I could pull them off. I definitely do not think I look as cool as Von does, but they were a lot of fun to try for a night.
GET THE LOOK
Retro Glasses: Zara
Denim Jacket: All Saints
Tie Dye Shirt: Yeezus
White Mules: Zara