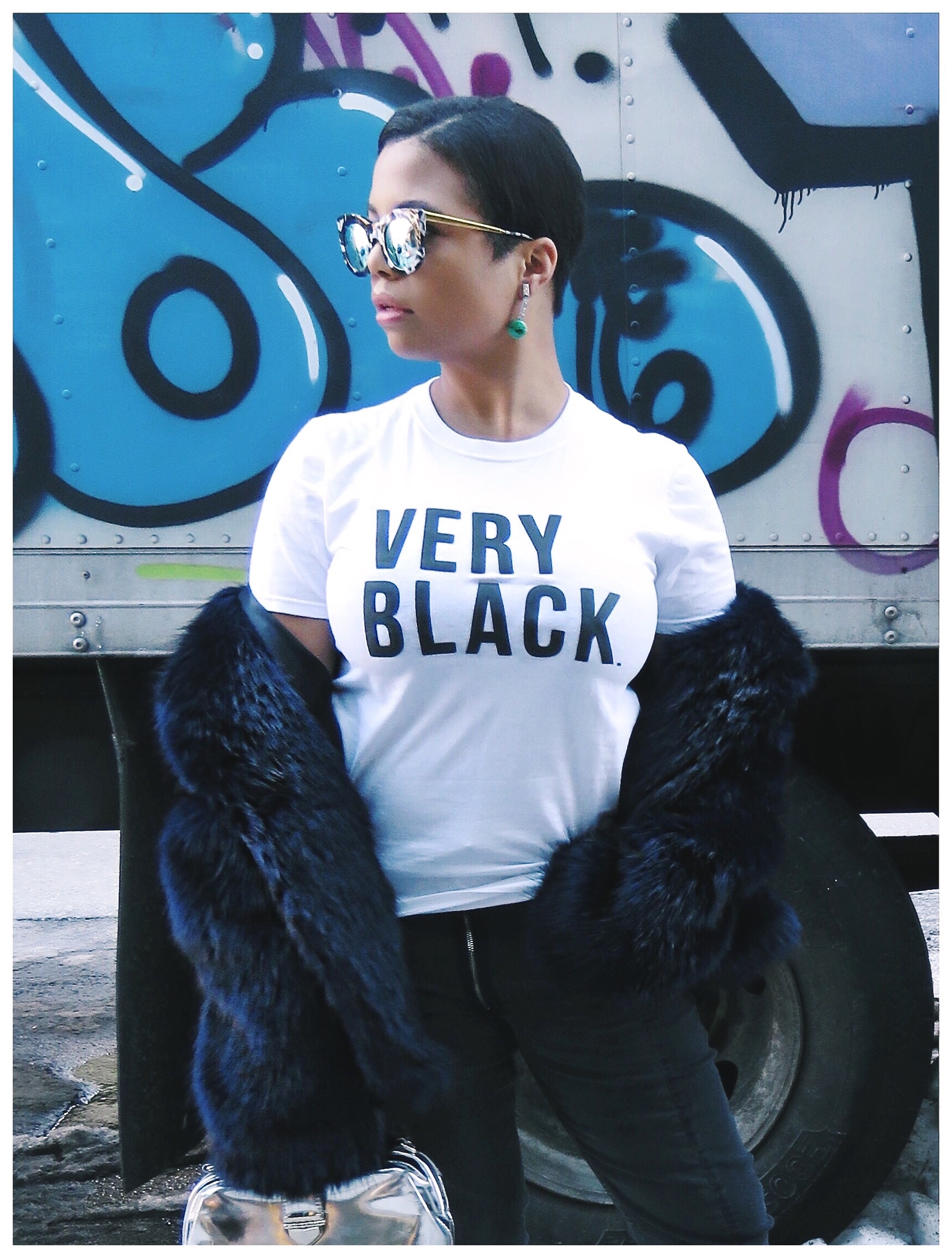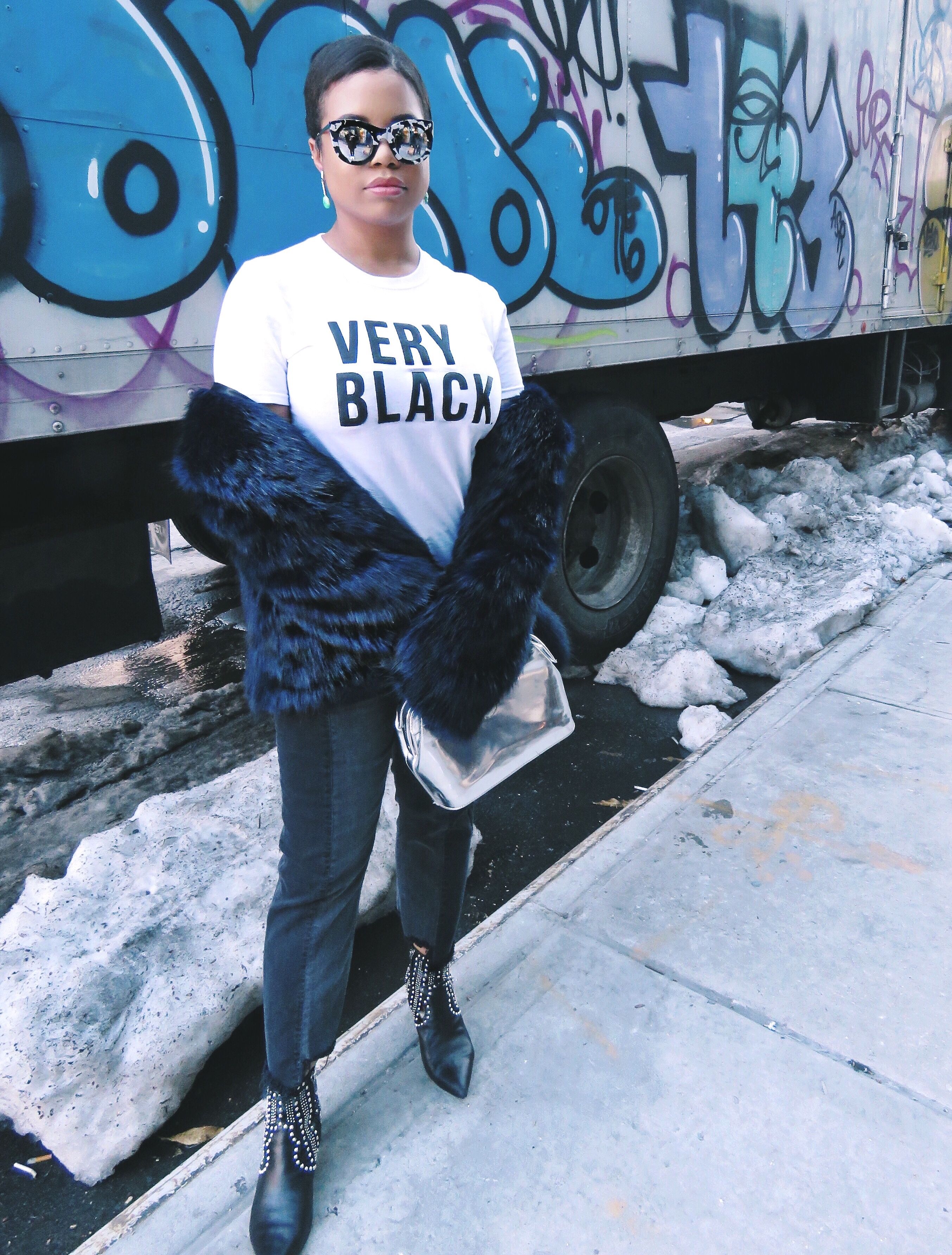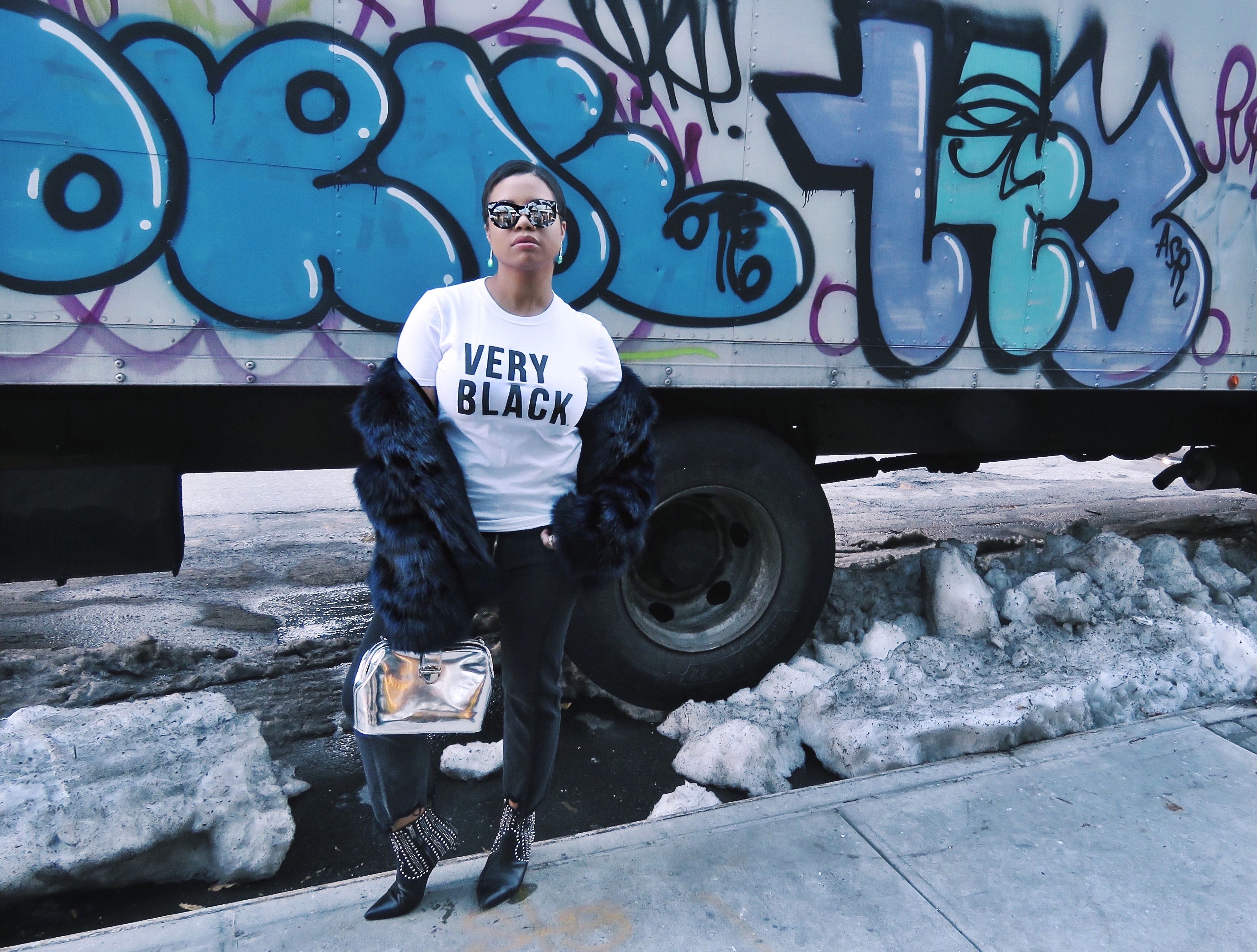 Photographed by Uzunma Udeh
The first time I saw this "Very Black" tee from The Very Black Project was on Shiona Turini at New York Fashion Week a few weeks ago. Needless to say, the shirt spoke to me on so many levels that I had to get my hands on one immediately.
It's really important to me that I am not only able to display my personal style through my daily outfits, but to also simultaneously, support the brands, people, causes and initiatives that are close to my heart or that are doing great work in the community.
Fashion is fun and so fulfilling for me creatively, but it is also a method through which I can communicate my social consciousness, political leanings and general moral compass. Some people may not always agree with what my looks may demonstrate or symbolize, but I am at a point in my life where it is paramount to me to showcase a personal style that reflects my authentic voice despite how others may interpret my message.
With that said, The Very Black Project "remains to encourage unapologetic self-love while fostering meaningful dialogues surrounding black autonomy and community building through creative collaborations".
I love the story behind The Very Black Project and the message that they continue to propagate. If their work does not speak to you, that is totally cool, too. I hope that you are, in the very least, able to enjoy these photos and my outfit! 🙂
GET THE LOOK
Very Black Tee: The Very Black Project
Sunnies: Illesteva
Earrings: Kenneth Jay Lane
Navy Faux Fur Coat: Faux London
Black Boyfriend Jeans: Zara
Studded Leather Booties: YSL