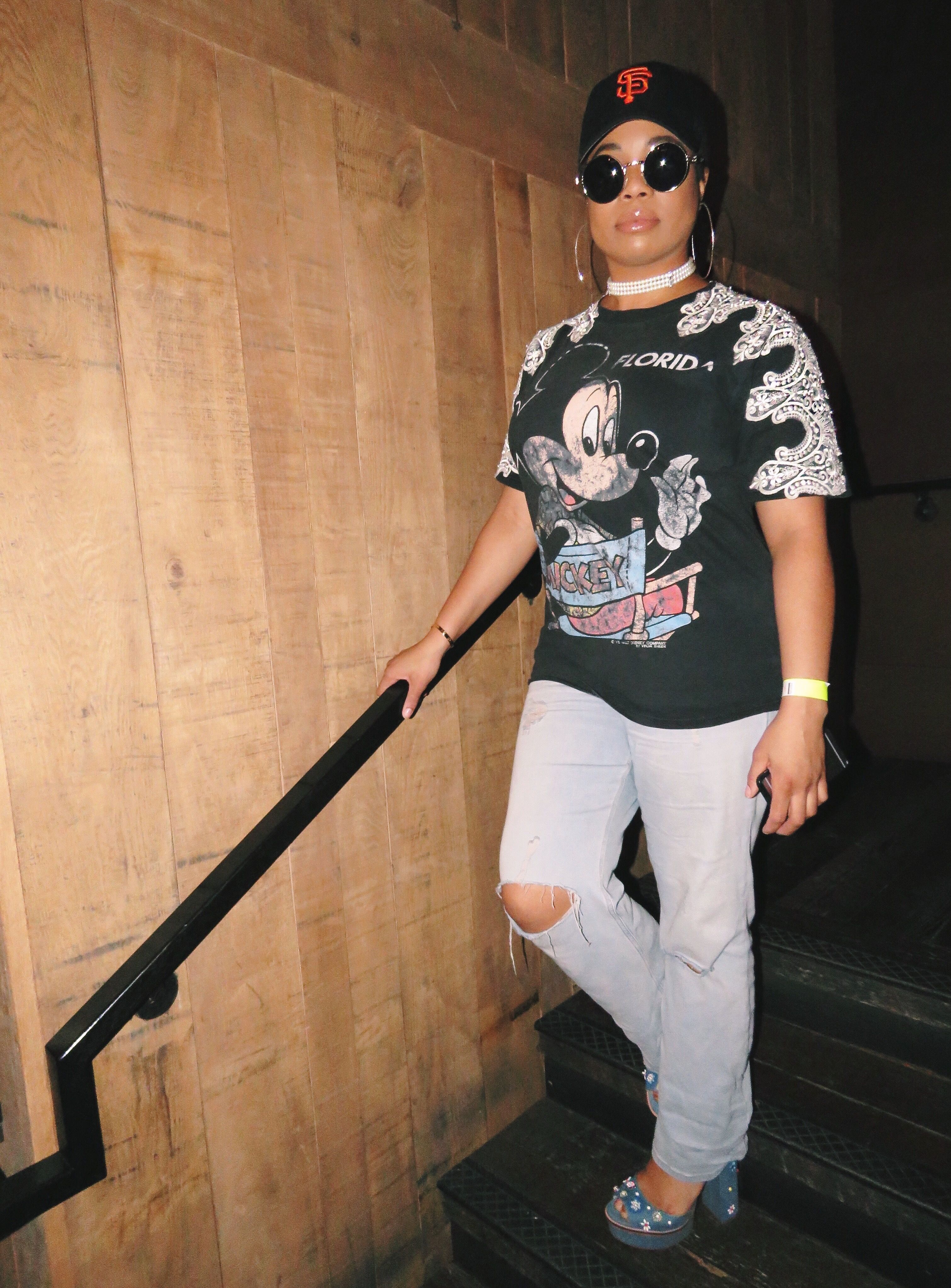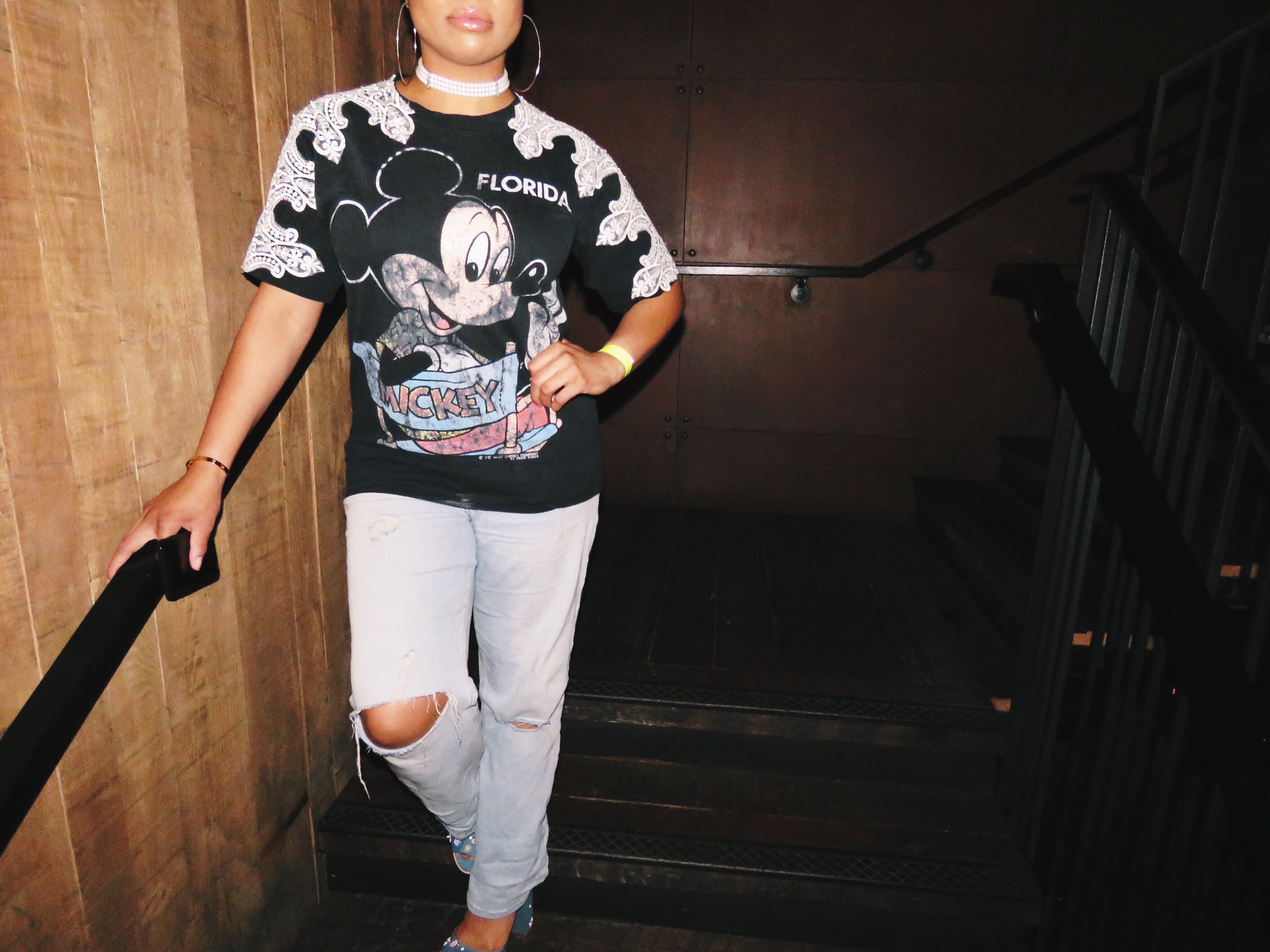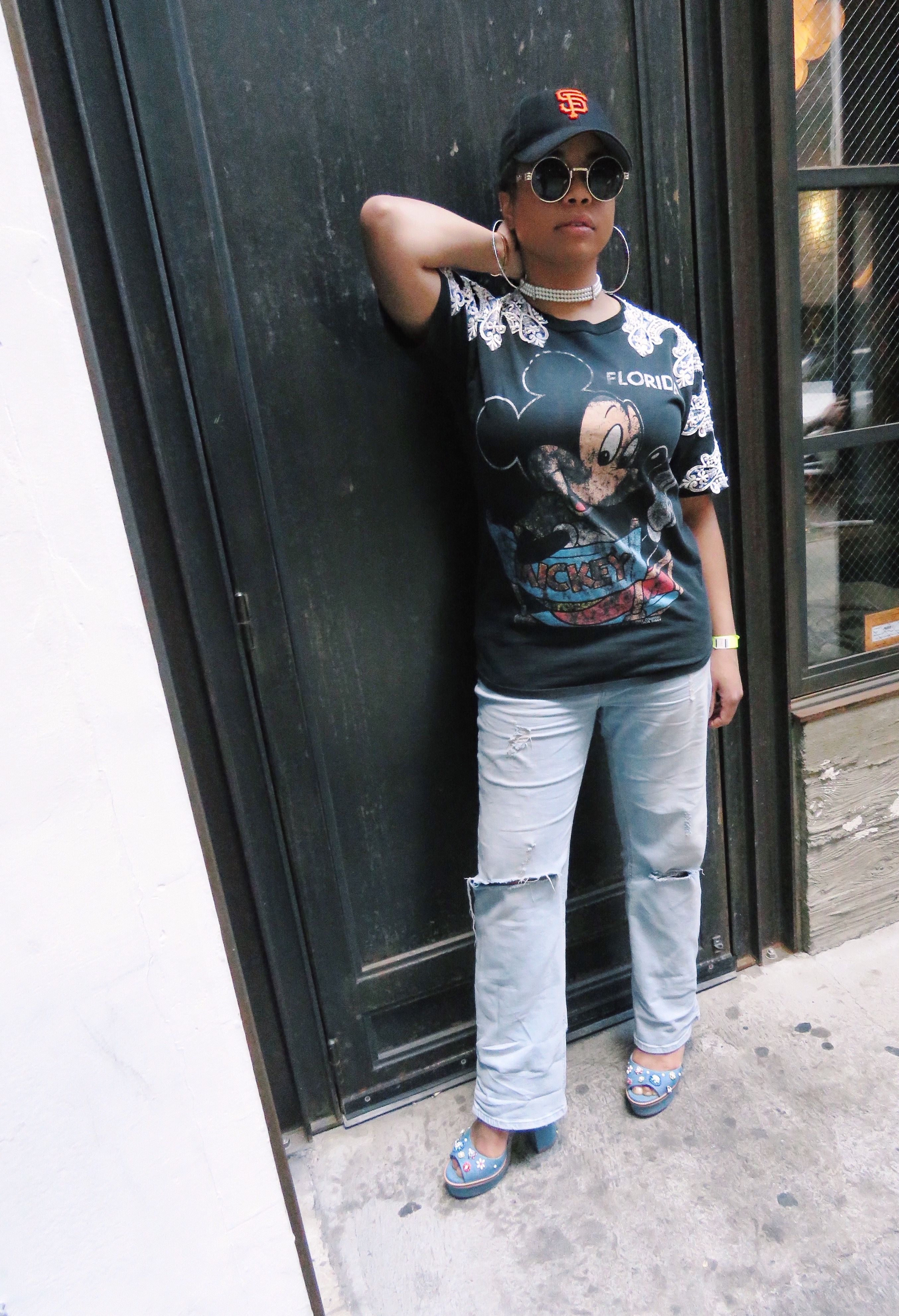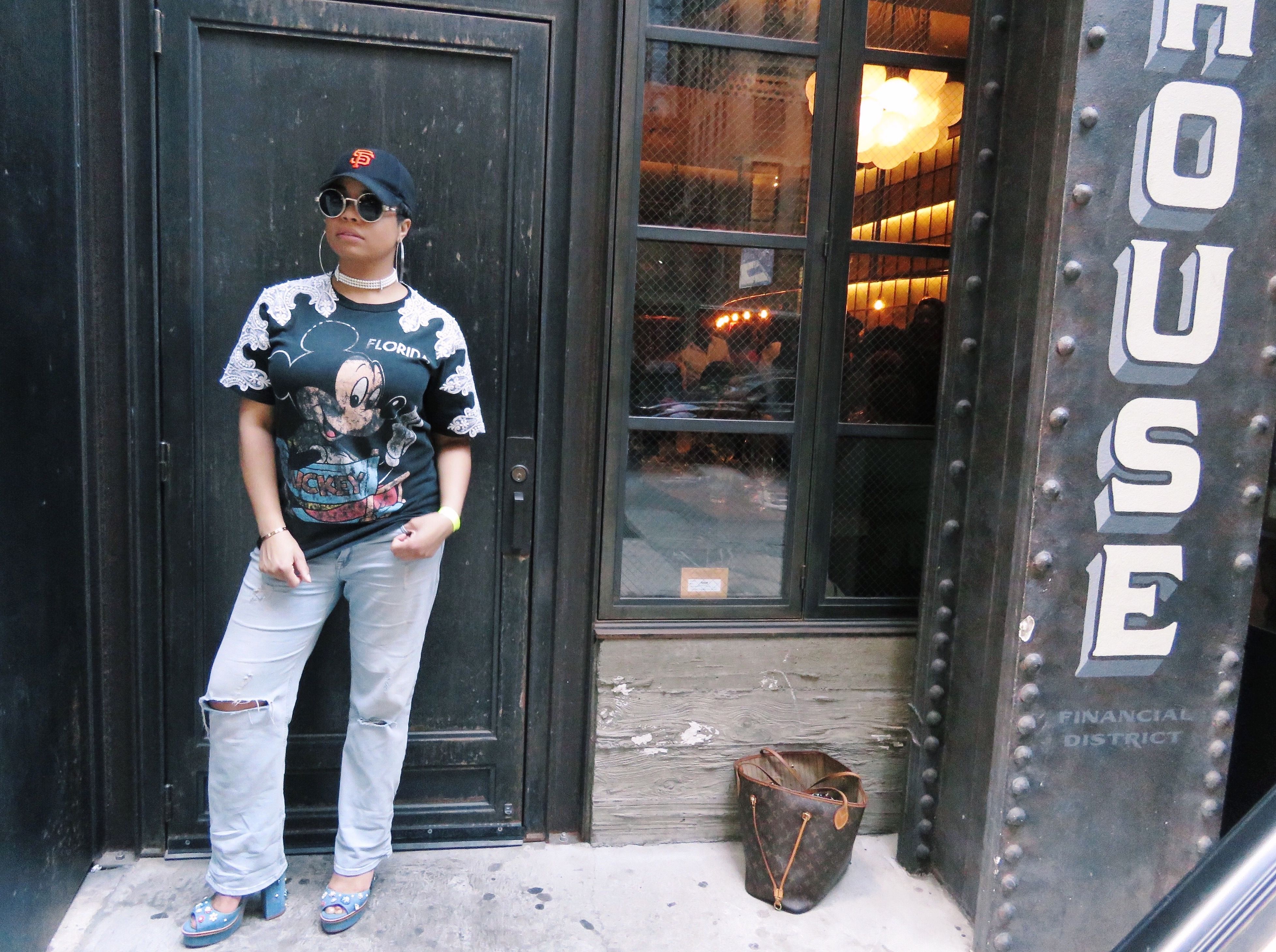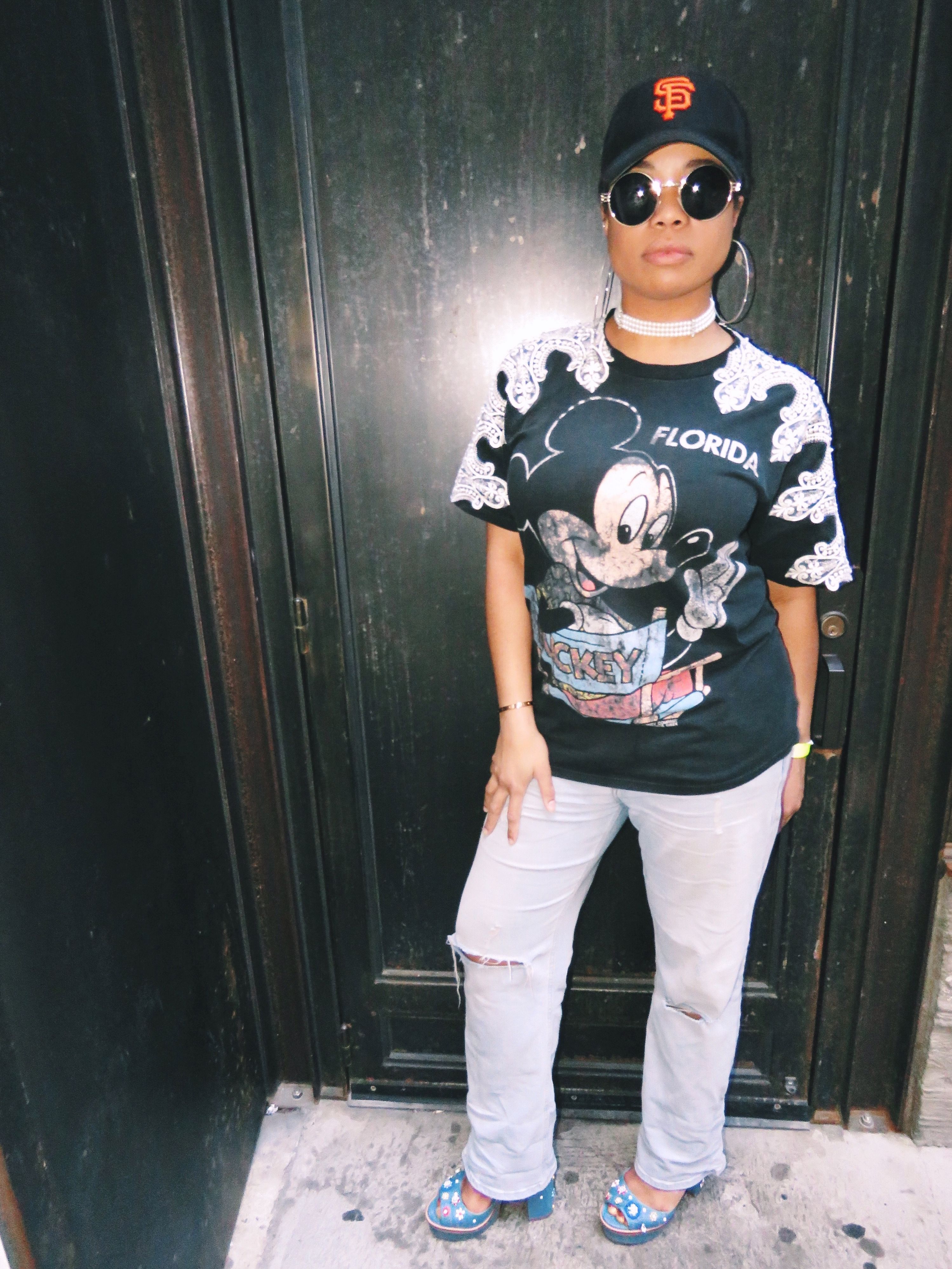 Photographed by Azoomah
I had such a wonderful time this past weekend at the Sip N Slay Brunch hosted by Every Stylish Girl and Brunchaholic. It was so inspiring and uplifting to be surrounded by so many beautiful, talented and jubilant women of color.
I was also so excited to finally get to wear this amazing vintage, embellished tee from the capsule collection at Brooklyn Bleu. If you live in New York and have never been to Brooklyn Bleu's flagship store in Chelsea Market, I urge you to check it out as soon as possible. They have an incredible collection and so many distinctive vintage pieces. I love stopping by when I'm in the area or walking along the High Line.
GET THE LOOK
Embellished Vintage Mickey Tee: Brooklyn Bleu
SF Baseball Cap: Giants Team Store
Sunnies: The Sunglass Spot
 Pearl Choker: Kenneth Jay Lane
Denim Embellished Platform Heels: Zara