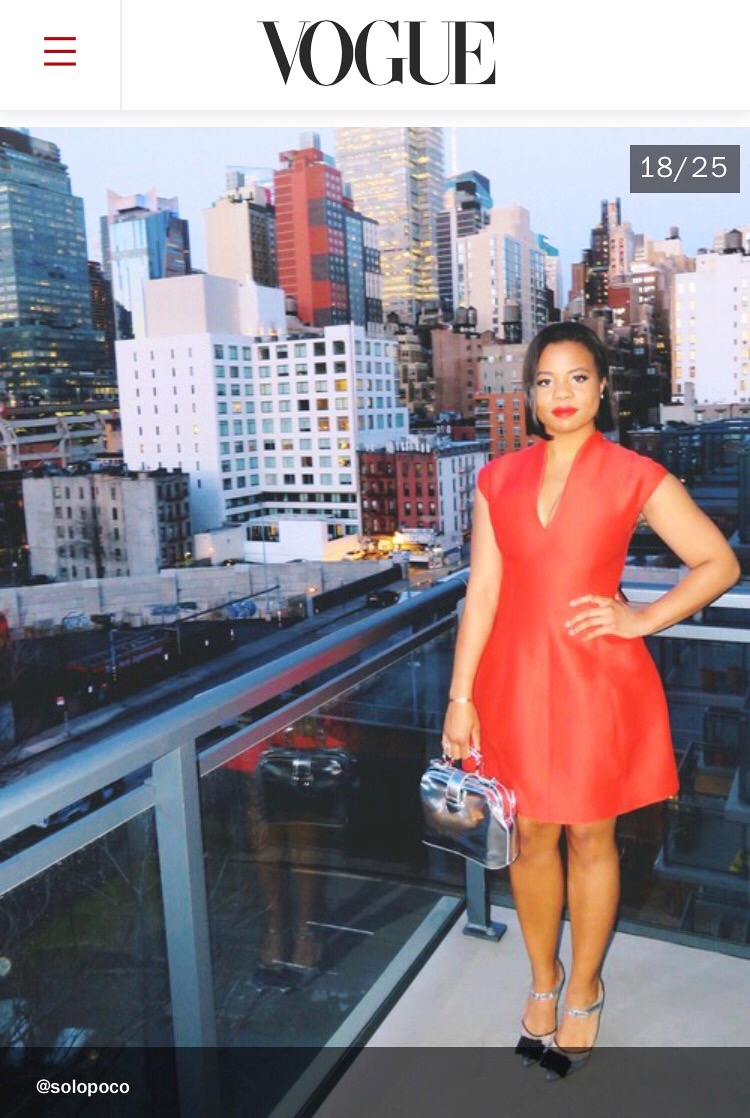 Here's the story:
About a month or so ago, I started using a Japanese fashion lookbook/street style app called WEAR. On this app, I can upload different looks from my style blog and also check out other amazing fashion from people all around the world.
Fast forward to this morning, I get an email from WEAR saying that one of the looks that I posted on their app has been featured on Vogue. YES, VOGUE!!!!!
I am completely over the moon and beyond excited. I cannot even begin to explain how much this feature in such a MAJOR fashion publication means to me. It's amazing how much just a small ray of sunshine in a currently very dark world can change one's outlook.
I am so motivated to keep pushing and working to give women of color a voice in high fashion and I hope that I continue to inspire people to express themselves through their personal style.