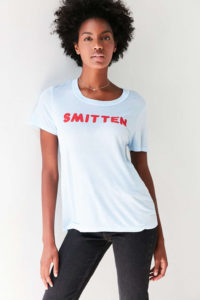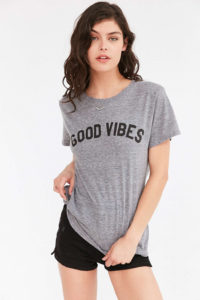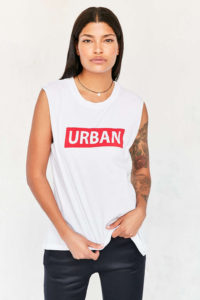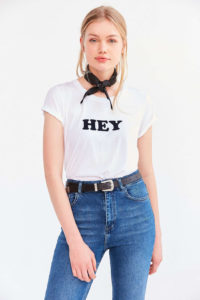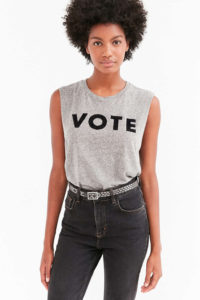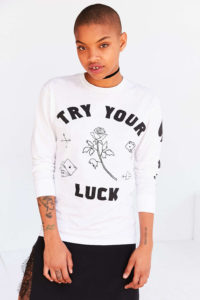 Photo Credit: Urban Outfitters
If you are one of those people who really struggle with saying how you feel or confronting other people, you are in luck! Graphic tees have come back in style with a vengeance and that means it is now more than appropriate to literally wear your heart on your sleeve (or your chest). Forget about sending vague text messages, snarky emails, or subtweets. If you really want to get your message out there on the sly, put it on a t-shirt!
*Disclaimer: I do not condone passive aggressive behavior in any way and am actually a huge advocate for telling people to their faces how you really feel while you still can, but trust me when I say I know we all have those days when we're feeling a little shy or reserved…or just downright petty lol.
GET THE LOOK
Try Your Luck Tee: Urban Outfitters
You Fuck'n Asshole Shoulder T-Shirt: Vetements
New York T-Shirt: Zara
Good Vibes Only Tee: Mikoh
A Friend With Weed Tee: Nasty Gal
Punk Tee: Tripp NYC
May The Bridges I Burn Light The Way: Vetements
I Do It For My Mama Tee: Zara
Boy Bye: Beyoncé
This Too Shall Suck: Kid Dangerous
Love Will Save The Day Tee: Sacai
Queen Of Everything T-Shirt: Noisy May
Hey Is For Horses Tee: Urban Outfitters
Fragile T-Shirt: Zara
NYC Cropped Tee: Topshop
Wild Insolent Forever: Courreges
Oh Hi T-Shirt: Nasty Gal
Most Likely To Not Give A Fuck: Rihanna